12 April 2017
Maudsley becomes London's Global Digital Exemplar
Daisy Barton
NHS England Chief Executive Simon Stevens has announced that South London and Maudsley NHS Foundation Trust (SLaM) will be London's 'Global Digital Exemplar' (GDE).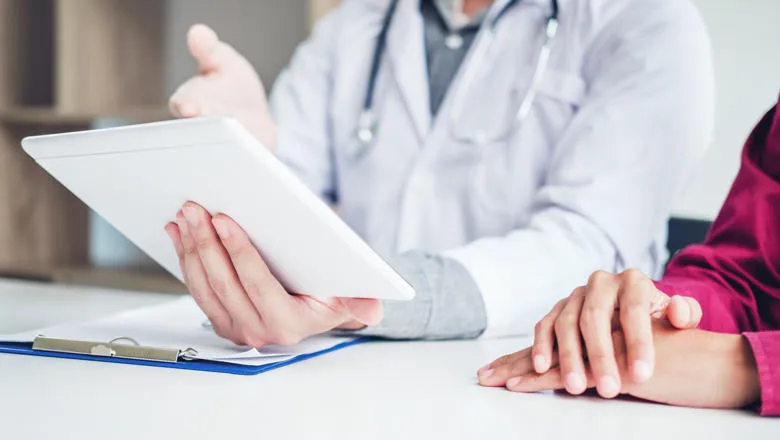 In government plans setting out next steps on the NHS Five Year Forward View, the trust is one of seven organisations cited by NHS England as amongst the most advanced IT hospitals in the NHS committed to work to become world class exemplars for the rest of the NHS to learn from.

As a GDE, the trust will exploit the potential of digital technology to ensure care is more personalised and responsive to patient need, by providing seamless integration across the entire local health and care community.
SLaM has historically enjoyed close links with the Institute for Psychiatry, Psychology & Neuroscience (IoPPN) at King's College London, and today the two organisations are formally linked through the NIHR Maudsley Biomedical Research Centre (BRC) and other joint research initiatives.  
The GDE funding award further strengthens SLaM's position as one of the leading locations for digital mental health research in the UK, and comes at an exciting time for the trust as the NIHR Maudsley BRC begins a new five-year funding cycle.  Amongst other activities, the new BRC will be building on its existing research in informatics, and starting new work in mobile health research.  SLaM and IoPPN are also partnering on the Centre for Translational Informatics(CTI), which launched in 2016 and aims to drive digital innovation in mental health by providing a front door to collaboration with the digital health industry.

Welcoming the announcement, SLaM Chief Executive Dr Matthew Patrick said:

"We are delighted to be part of the global digital exemplar (GDE) programme - this designation will come with funding that will help us accelerate the work we are already doing to ensure that our frontline staff can maximise their use of digital technology to improve clinical services for patients, resulting in better patient experience, better outcomes and efficiency savings.

"Moving from paper to digital technology, and the use of mobile devices and new platforms such as our e-Observation programme and mobile clinical app, means our staff are more mobile with clinical record information at their fingertips to share with patients and other health staff in a fraction of the time they used to. Patients and carers will have the ability to self-manage conditions with online access to health records, resources and care plans using our new personal health record platform.

"Everything we do is to improve the lives of the people and communities we serve. As a GDE we will continue to extend the use of digital technology across all our care pathways. By working collaboratively across the health system, we are looking forward to playing our part in ensuring the NHS becomes the world's leading provider of digitally-enabled mental health care."