10 August 2022
Minorities bore disproportionate mental health impact of pandemic
Racial and ethnic minorities had higher rates of depression and anxiety than white people during the COVID-19 pandemic, new research has found.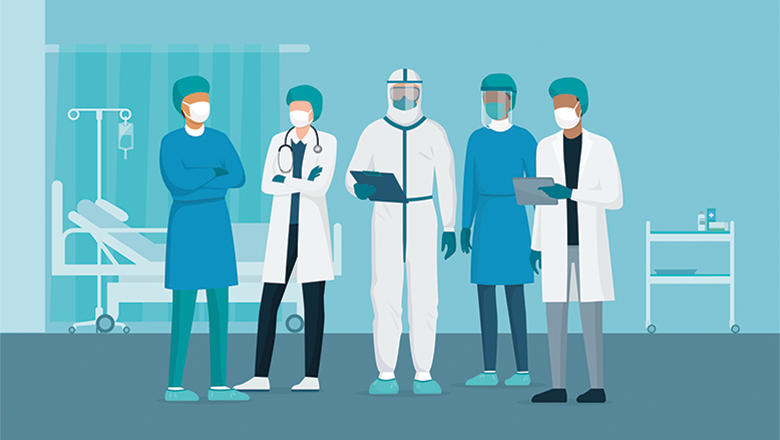 The study, led by researchers from Harvard Medical School and King's, is published in the journal PLOS ONE.
Researchers used data on 691,473 people in the U.S. and U.K. who responded to the smartphone-based ZOE Health study between January 23, 2021 and June 9, 2021. Participants were recruited through social media, reported baseline information and then logged daily information on symptoms and COVID-19 testing results using the Zoe app.
The study found that, after controlling for personal factors including prior mental health diagnoses and changes in leisure time activities, Black and Asian participants in the UK were more likely to screen positive for depression than white participants. Black healthcare workers had higher odds of depression and anxiety than white healthcare works. Similar results were seen in the US.
The authors conclude that minority communities in both the UK and US have been disproportionately impacts by the mental health burden of COVID-19 and stand to suffer well beyond any presumed conclusion of the pandemic.
The authors added: "The early phase of COVID-19 pandemic was incredibly disruptive to everyday life. We found that racial and ethnic minorities in the U.S. and U.K. were more likely to screen positive for depression and anxiety. This suggests a disproportionate impact and mental health burden on persons of color, which need to be considered as we reshape health care systems to prioritize the long-term consequences of this disease."
In this story