08 June 2021
New book shines light on murky world of stolen art
Art worth hundreds of thousands of pounds is stolen or looted every year, yet governments often consider its theft a luxury problem.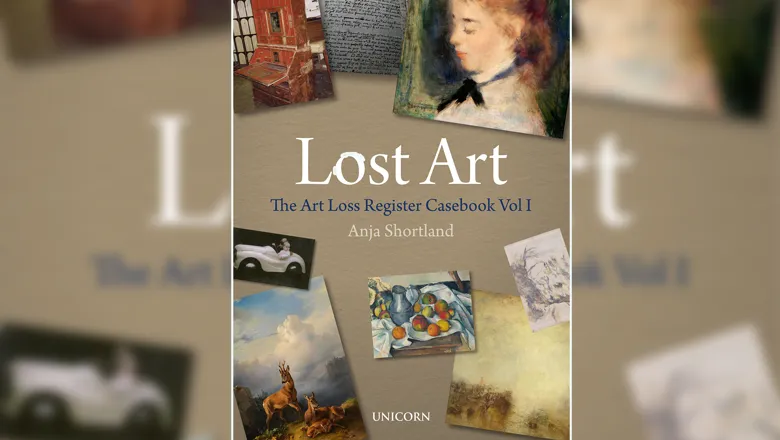 Lost Art examines 10 case studies. Picture: UNICORN
With limited specialist law enforcement, what prevents thieves, looters and organised criminal gangs from flooding the market with stolen art? How can theft victims get justice – even decades after their loss? What happens if the legal definition of a good title is at odds with what is morally right?
Enter the Art Loss Register, a private database dedicated to tracking down stolen artworks. Blocking the sale of disputed artworks creates a space for private resolutions – often amicable and sometimes entertainingly adversarial.
In a new book by award-winning author Anja Shortland, a group of 10 unique cases from the Art Loss Register's archive are brought to light, showing how restitutions were negotiated, how priceless objects were retrieved from the economic underworld and how thieves and fences end up in court and behind bars.
Among the cases examined in the book, Anja, a professor of political economy at King's College London, looks into the disappearance of 16 masterpieces, including works by Cezanne and Gauguin, from a museum in Argentina in the 1980s, speculating that they may even have been stolen to pay for arms by the military junta that was running the country at that time.
Lost Art, published by Unicorn, will be available from 21 June. You can find out more here.
In this story