02 May 2023
New King's MA equips students to tackle global cyber security challenges
The Cyber Policy and Strategy MA is the first of its kind in the UK, providing a unique opportunity to study cyber security as a vital issue for national and international public policy, statecraft and strategy, diplomacy, and global governance.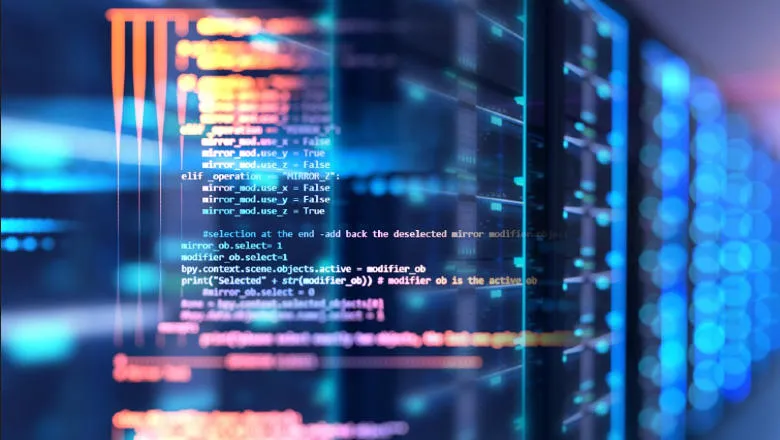 Designed by the School of Security Studies at King's College London, students will unravel the complexities of cyber security, learning about the challenges and opportunities that technology advancements pose. They will explore a range of topics from cyber power and strategy to privacy, ethics and human rights. We spoke to Dr Tim Stevens, Reader in International Security and course convenor, to find out more about the programme.
What are some of the most pressing cyber security issues facing the world today?
Dr Tim Stevens: The most important challenge is how to provide security to everyone affected by global digital transformation. This is now well advanced, particularly in richer countries, and poses the central problem of how to counter diverse cyber threats to digital infrastructures and all the activities that rely upon them, from banking to social security, defence and economic productivity. The threats include ubiquitous cybercrime affecting firms and individuals, the corrosive impact of commercial and strategic cyber espionage, and the integration of offensive cyber operations into national security strategies, conflict and war. Failure to address these issues in a responsible and effective fashion will deny people everywhere the potential of digital technologies to enhance their social and economic wellbeing.
What inspired the creation of the Cyber Policy and Strategy MA program?
Dr Tim Stevens: We have offered cyber security modules for a long time, and they have always been popular. However, we know from experience that our students wanted more opportunity to engage with cyber security, especially as so many were interested in careers in the field. We wanted our graduates to be even better prepared for their future careers in cyber security. So, we have brought together departmental experience and expertise to provide a coherent MA programme in cyber security policy and strategy. This will give students a solid non-technical grounding in cyber security, one that prioritises the social and political aspects of this key field of security policy and practice.
What are some of the key topics that students will explore in the program?
Dr Tim Stevens: Students will learn about the foundations of cyber security, what it is and what it looks like in practice. This will include its historical development and its key principles. They will consider different approaches to understanding and interpreting cyber security, both academic and practical, and how it is operationalised through risk management, foreign policy, military strategy, diplomacy and so on. They will also become familiar with the social implications of issues around digital privacy and human rights.
What kinds of careers will graduates be prepared for?
Dr Tim Stevens: Our graduates will transition into a very diverse range of careers. Some will go into public service, in policy roles or as defence and security personnel. Others will transition into the private sector as cyber threat intelligence analysts, risk managers, and a host of other important jobs. Still others will become journalists or work for charities and NGOs, in the UK and internationally. I am always impressed by where our alumni make their mark, and this programme will meet a demand for cyber security education that is not yet well supplied in the UK higher education sector.
How will the program help students develop analytical thinking, research, and communication skills?
Dr Tim Stevens: The new MA prioritises the development of students' abilities to identify, understand and explain complex issues of public importance. They will develop research skills through independent study and essay-writing, which culminate in their final dissertation. Group work in the form of seminars and discussions is central to our teaching and we encourage an interactive form of working in which students always have a voice in the classroom.
There will also be ample opportunities for students to engage with cyber security professionals, through activities and events built into the programme, such as simulations and guest panels and lectures. We aim to provide students with multiple ways in which to explore their own interests, whilst developing a set of transferable skills that they can take into their careers beyond postgraduate study.
Applications for the Cyber Policy and Strategy MA are now open. To find out more about the programme and apply, visit the Cyber Policy and Strategy MA course page.
In this story