17 April 2020
New op-ed series on COVID-19 in and for Africa
The African Leadership Centre (ALC) has launched an African-focused op-ed series to track, analyse and reflect on COVID-19 in and for Africa.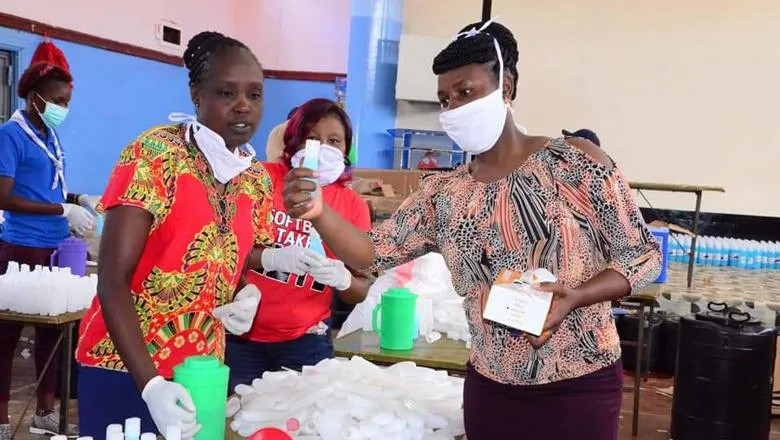 Sharing expertise from across the African continent, the series explores the marginality of Africa, as well as its circumstances and experiences of the global pandemic in scholarly and policy debates.
This includes the weaknesses of different political systems, state structures and state-society dynamics across rich and poor, developed and developing, and so-called 'strong' and 'fragile' states.
"The potential for the epidemic to gravely impact on economies, politics and governance processes is beginning to manifest," said ALC Programme Director, Professor Abiodun Alao.
"The impact extends to existing delicate security situations and poorly funded-heathcare and education systems.
"The ALC COVID-19 series aims to produce scholarly reflections on the likely and actual effects and consequences of the epidemic in Africa over the short, medium and long-term. This also means identifying and analysing possible opportunities for transformation for Africa, including for citizens, societies, states and institutions."
The first op-ed of the series explores China-Africa relations, as more and more Africans express pessimism on social media about Chinese assistance to Africa in the fight against COVID-19.
Dr Barney Walsh and ALC Research Associate Hubert Kinkoh argue that the pandemic in Africa will likely strengthen China's relations with African states and ruling elite, while also deepening the fissures between African citizens and their leaders.
The series reinforces the ALC's 10-year research agenda on 'Peace, society and the state in Africa', which examines the idea of the state and state-society dynamics, and presents an opportunity to explore new national conversations and state-building projects that are pre-requisites for sustainable peace, security and development in Africa.
You can follow and contribute to the ALC op-ed series on COVID-19 in and for Africa via the ALC Nairobi website.
In this story