08 May 2019
Only one-third of the World's longest rivers remain free-flowing
New research finds only 37% the world's longest rivers remain free-flowing thanks to the increase in artificial dams and reservoirs.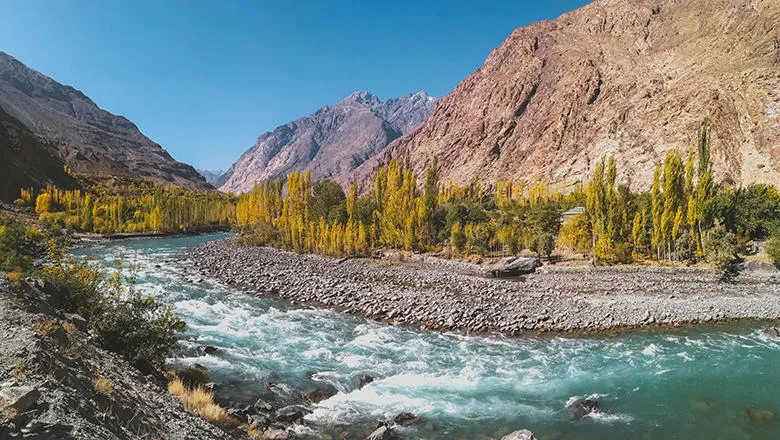 River fragmentation caused by dams
Just over one-third (37%) of the world's 246 longest rivers remain free-flowing thanks to the increase in artificial dams and reservoirs, finds a new study co-authored by a team at King's and published in the scientific journal Nature.
The work, which also uses data collated by King's, suggests that this is drastically reducing the diverse benefits that healthy rivers provide to people and nature across the globe.
A team of 34 international researchers, led by McGill University, and World Wildlife Fund (WWF) set out to assess the connectivity status of 12 million kilometers (~7.5 million miles) of rivers worldwide.
Using the partly crowd-sourced Global Georeferenced database of dams (GOOD) – the largest public global database of dam locations -  global river fragmentation was calculated in greater detail than ever possible before.  The researchers discovered that only 21 of the world's 91 rivers longer than 1,000 km (~600 miles), which originally flowed unimpeded to the sea still retain a direct connection from source to sea. They note that that the majority of the planet's remaining free-flowing rivers are largely restricted to remote regions of the Arctic, the Amazon Basin, and the Congo Basin
They suggest that dams and reservoirs are the leading contributors to connectivity loss in global rivers. The study estimates there are at least 60,000 large dams worldwide, and more than 3,700 hydropower dams are currently planned or under construction. They are often planned and built at the individual project level, making it difficult to assess the impacts of multiple dams across an entire basin or region.
Dr Mark Mulligan, alongside two former PhD students from the Department of Geography, Arnout van Soesbergen and Leo Saenz, mapped the 38,000+ dams in the database, which was used for this study, as well as other studies.
"Large dams, made of concrete, fragment waterways and are changing the ecosystem, effectively transforming flowing systems to static systems. This has particular implications for aquatic biodiversity – species are not able to migrate to spawning grounds, so fisheries may suffer as species and populations dwindle."
"Moreover, if you build a dam upstream, everyone downstream is potentially affected – even be in different countries. Arnout, Leo and I were able to assist McGill University and WWF to pinpoint the coordinates of the dams causing fragmentation, allowing us to analyse the local and more global effects of dams."
The study also notes that climate change will further threaten the health of rivers worldwide.
"Whilst we're building dams to solve problems  – such as tackling climate change by introducing clean energy in the form of hydropower – the dams built  create new problems. We have to be careful not to solve problems by creating other problems"
Read the full research at: https://www.nature.com/articles/s41586-019-1111-9
In this story