03 February 2022
Overlooked and underserved: why have UK policymakers ignored single parent families?
Ruth Talbot
Single parents have been hit with a triple-whammy of prejudice, bias, and lack of legal protection during the pandemic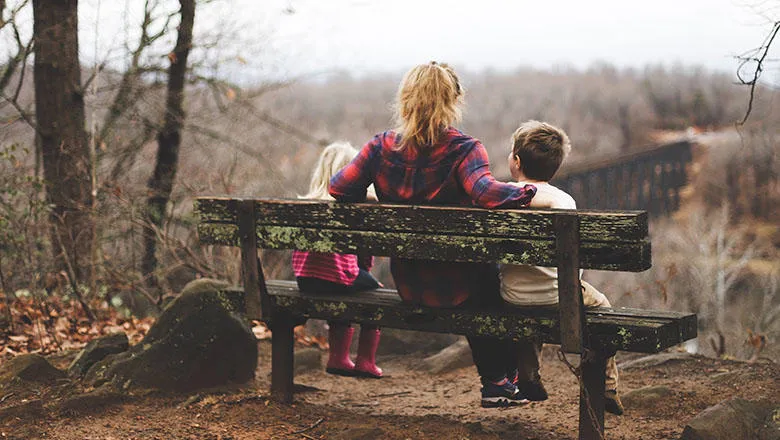 Essays on Equality – Covid-19 edition: Global and intersectional perspectives
Read the essays
Ruth Talbot is founder of the Single Parent Rights Campaign
The statistics surrounding the reality of life as a single parent during Covid show just how badly things can go wrong when policymakers ignore the needs of specific groups. Given that between 80 and 90 per cent of this group are female, this is very much a gendered issue.
During the pandemic, single parent earnings fell by more than double that of households with two parents in the UK, with 58 per cent of single parents reliant on Universal Credit – a payment for people over 18 but under State Pension age who are on a low income or out of work – compared with 10 per cent of coupled families in August 2020. Single parents were disproportionally furloughed and more likely to lose their jobs through the pandemic and single parents – unsurprisingly – struggled more than others with personal finances.
Having set up the Single Parent Rights campaign during the early stages of the pandemic, I led a piece of research into single parent discrimination, both in lockdown and more broadly. Our research found that 51 per cent of single parents who experienced discrimination had experienced it within Covid lockdown rules, including being denied entry to supermarkets, refused flexible working hours, and denied furlough – a Covid support scheme where employers could put their staff on temporary leave and the government would pay 80% of their wages – or forced onto it when colleagues in the same role were not . Furthermore, the "plus one" rule excluded some single parents.
The plus one rule – introduced four weeks into lockdown – allowed one individual to meet with one other person outside. However, because children counted in this, those single parents with young children who couldn't be left at home were excluded from this potential lifeline. It took a further seven weeks, and a lot of campaigning from many groups and individuals, for support bubbles to be introduced so single parents could have contact with other adults.
This discrimination towards single parents pre-dated Covid. Our research found up to 80 per cent of single parents had faced discrimination in areas such as housing, employment, and fees and charges. The research identified a triple whammy of prejudice, bias and lack of legal protection which created an environment where single parents were distrusted, unseen and treated as second class citizens. Despite the clear evidence of discrimination and unequal treatment, single parents are not afforded any special protection in the Equality Act in the UK.
Renting privately as a single parent, whether in receipt of housing benefit or not, is almost universally challenging and many single parents remain in unsuitable housing due to being excluded from alternatives. Child benefit calculations mean two-parent families can earn up to £100,000, twice that of single parents before losing this financial benefit.
Meanwhile, single parent registered carers are excluded from 30 hours of funded childcare for three- to four year-olds because entitlement is based on having a partner in work. The same goes for being eligible to reclaim up to 85 per cent of childcare costs for single parent registered carers in receipt of Universal Credit. This means, if you are caring for a minimum of 35 hours a week for a child or relative living with a disability, there is less support available to you that a parent in the same position but with a partner in work. Let that sink in for a while.
The impact of this discrimination across all areas of life is shocking. Over 99 per cent of single parents who reported discrimination in our research suffered a negative impact personally and 73 per cent reported a negative impact on their child(ren)'s life. 96 per cent reported that their mental health had suffered as a result, a finding that helps shed light on why single mothers face almost double the rates of mental health challenges as mothers in couples.
Understanding intersectionality is key to ensuring equality for all groups, yet single parenthood is rarely considered a key characteristic within this. While our research found that single parents of diverse backgrounds all faced discrimination, the level of discrimination and extent of the negative impact varied depending on the single parents' other characteristics. For example, single parents living with a disability were more likely to experience discrimination, as were Black single parents and single parents of colour more broadly. This was also true for those single parents on lower income levels.
Despite the clear evidence that single parents face high rates of poverty, there has been little done to address the root causes of this. While the dismantling of the welfare state in the UK over the past 10 years has played a role, and many of the widely proposed policy changes would have a positive impact on the lives of many single parent families – such as removing the benefit cap and the two-child limit – these policies don't address the systemic discrimination and exclusion of single parent families within society.
Pre-Covid statistics show that employment alone hasn't been the answer to the challenges faced by single parents. 44 per cent of children in single parent homes lived in poverty despite almost 70 per cent of single parents being in paid employment. In homes with full-time working single parents, poverty has risen from 13 per cent in 1996/97 to 22 per cent in 2018/19. Our research highlighted that even when single parents are employed, they face discrimination, in terms of being denied flexible working patterns, being excluded from development opportunities and promotions, and being let go for spurious reasons. This research is backed up by the work of Gingerbread, which found that 22 per cent of single parents starting work were back on job seekers allowance within a year.
Without addressing the triple whammy of prejudice, bias and lack of legal protections, single parents will remain perpetually at risk of the next disaster. As a nation we must ensure that Covid is a turning point in the unequal treatment that single parents have faced for generations. We need to move beyond a place where single parents and poverty are seen as synonymous and ensure the rights of single parents are protected.
At the Single Parent Rights campaign, we are pushing for a reality where employers, businesses, landlords and government actively consider single parents when researching, designing, and implementing policy change. A wholesale government review into the inequalities faced by single parents is essential to ensure that the core issues are addressed, not just the symptoms, and – ultimately – we want to see single parents' rights enshrined in law alongside the other protected characteristics of the Equality Act.