18 January 2022
PhD opportunity: Project on 'Understanding citizens' attitudes towards digital markets'
In collaboration with the UK's Competition and Markets Authority (CMA), this PhD project analyses UK citizens' attitudes towards digital markets, focusing on competition-related aspects.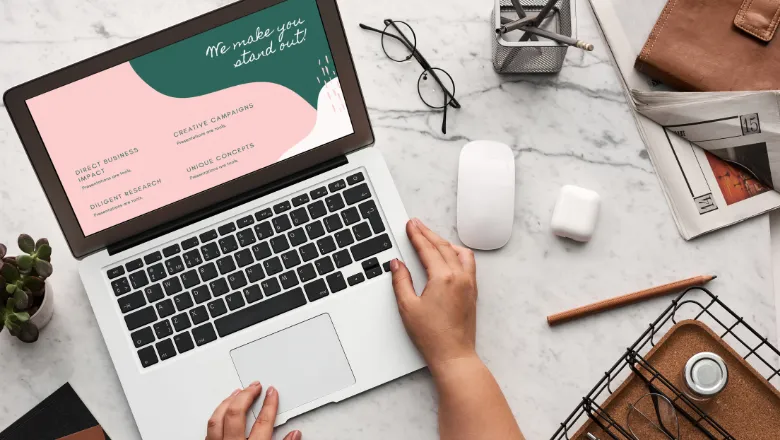 The deadline for applications is 28 February.
This project will start on 1 October 2022 in the Department of Political Economy at King's College London, in collaboration with the Competition and Markets Authority (CMA). The supervisory team consists of Dr Christel Koop (Department of Political Economy; first supervisor), Professor Chris Townley (Dickson Poon School of Law; second supervisor), and Dr Noel Tarleton (Digital Markets Units, CMA; supervisor at partner organisation).
This is a three-year funded PhD project.
Project summary
Digital markets create many opportunities for states, economies, and societies. Yet, like other markets, they do not always produce the most efficient and morally desirable outcomes, including from a social and environmental perspective. Besides raising questions of privacy and data protection, digital markets have generated competition concerns about abuse of dominance, market entry, and consumer choice. One aspect of dealing with these concerns is the application of competition rules, which primarily aim to protect consumer welfare. Indeed, legislators and regulators worldwide are (re)designing these rules and the wider regulatory framework in digital markets. Yet, whilst policymakers can – in the process of developing 'pro-competition regulation' – rely on growing information on the economic aspects of the problems, they have limited knowledge of the competition-related concerns and preferences of citizens. More generally, whilst the study of citizens' policy preferences is burgeoning, scholars have largely neglected their preferences in digital markets.
In collaboration with the UK's Competition and Markets Authority (CMA), this PhD project analyses UK citizens' attitudes towards digital markets, focusing on competition-related aspects. It asks five inter-related research questions: (i) What (if any) concerns do citizens have regarding the current functioning of digital markets and 'big tech' companies? (ii) What do they want digital markets to look like, and why? (iii) What type of regime do they prefer for any regulation of the markets, and why? (iv) How do their attitudes toward digital markets vary across parts of the population? (e.g., are there differences between generations, the four UK nations, socio-economic groups, and people with different levels of digital market experience?) (v) Does the clarity of citizens' attitudes vary on different issues and, if so, what drives this diversity?
These questions will be addressed by using both a representative, nation-wide survey and focus groups. The survey's focus will be on general patterns in citizens' attitudes and preferences. The focus groups – to be held in the four nations – will explore the motivations behind the broader patterns, including the role of citizens' experience with digital markets. In this way, the project aims to interrogate the legitimacy of the digital market regulation being developed. Legitimacy refers here to the compatibility of regulation with societal norms and principles. Such 'output legitimacy' is important in its own right in democracies, but also enhances the success of policies as it facilitates regulatory enforcement and makes business compliance more likely. Moreover, by helping policymakers take citizens into account, the design of regulation is less likely to be disproportionally influenced by business interests. Finally, by exploring the clarity of citizens' attitudes, the project contributes to a better understanding of the feasibility and appropriateness of citizen engagement by regulators.
Key responsibilities
Conducting independent research towards a doctoral degree
Writing up a PhD thesis
Acquiring new skills required as part of the project
Being actively involved in academic and professional development
Seeking and accepting in good faith feedback from the academic supervisors and the supervisor at the partner organisation
Publishing results in the appropriate outlets
Meeting the university standards for doctoral research, as well as the scholarly and professional standards required by their discipline
The above list of responsibilities may not be exhaustive.
Award Value
Funding is available to cover the cost of UK home/international tuition fees plus a stipend of £17,609 per annum. Other funds are also available for research costs.
Essential criteria
A good master's degree (merit or above) in a field such as politics, law, political economy, or public policy (candidates who will receive their degree in summer 2022 will be considered)
Core methods training as stipulated by the ESRC for entry to +3 PhD positions (see here)
Training and/or an interest in (the regulation of) digital markets, and citizens' attitudes towards these markets
An interest in working at the boundaries of politics, law and public policy
Excellent communication skills and an ability to work independently and as part of a multidisciplinary team
Desirable criteria
Training in survey methods
Training in focus group research
Award conditions
Note for non-UK applicants: The ESRC permits the funding of international students in the 2022 cohort (up to a total of 30% of the cohort can be international students). The LISS DTP will award up to three International CASE Studentship Awards (30% of our total CASE Studentships for 2022 entry).
How to apply
If you have any questions about the project and studentship, please e-mail Christel Koop (christel.koop@kcl.ac.uk). Interested candidates should apply by e-mailing the following documents to Anthony Senior: anthony.senior@kcl.ac.uk.
An up-to-date CV
A personal statement including why you are interested in undertaking the project, what relevant skills, training and knowledge you would bring to the project; and any ideas you have for executing the named project (max 1 page)
A completed *application form for the position available (note: an additional application to the KCL Doctoral Programme will be required for shortlisted candidates)
Academic transcripts
Contact details for 2 referees, at least one of which should be a recent academic referee
We strongly encourage applications from students from ethnic minority and underrepresented groups in humanities and social sciences.
Key dates and further information
The deadline for applications is Monday 28 February 2022 (23:59).
Shortlisted candidates will be contacted to arrange interviews, which are planned to take place in late March 2022.
*APPLICATION FORM
Application forms are available at the link here. Please also complete the diversity monitoring form at the link below.