18 October 2022
Plans to 'cut red tape' risk widening the gender pay gap
Minna Cowper-Coles
The UK has been a global leader in gender pay gap reporting – but Liz Truss's reforms threaten that progress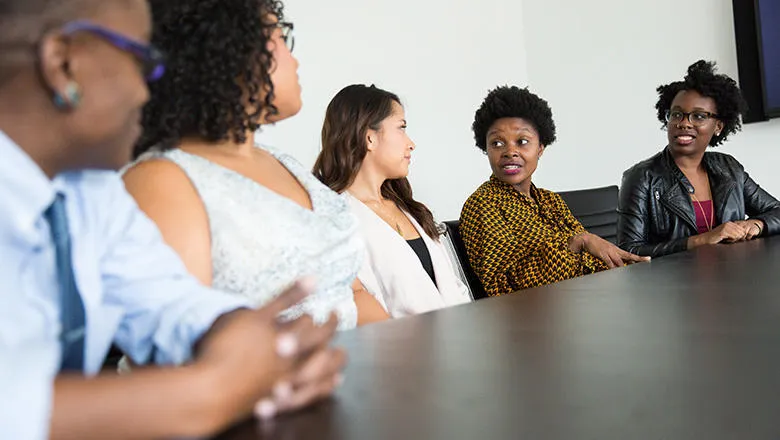 It's currently difficult to say if Liz Truss's government will live to see next week, let alone see through some of the policy announcements it has recently made. That may be a good thing for those who care about equality, because if its planned reforms to business regulation go ahead as envisaged, it could undermine the UK's efforts in one of the few areas where we've been a genuine global leader – gender pay gap reporting.
Under the proposals, 40,000 companies will supposedly be "freed from future bureaucracy", as organisations with fewer than 500 employees will be exempt from some forms of regulation. There is a lack of clarity around which red tape may be cut, but taken at face value, it could mean that almost 5,000 employers will no longer be required to report their gender pay gaps.
The argument is that businesses would save "valuable time and money" if they were freed from these kinds of requirements – but taking a backwards step on gender equality is not way to boost the economy.
Since 2017 all employers in England with over 250 employees have been obliged to provide the government with information on their gender pay gaps, and the data is searchable and comparable for all via this amazing website. This set us at the forefront of gender equality efforts globally, with an enviable level of transparency.
However, in a report last year, we found the UK is starting to fall behind other nations in terms of the scope and ambition of its system. For example, other countries ask employers to actually take action to reduce their pay gaps, rather than simply reporting on them. And the current reporting threshold of employers with over 250 workers in England is already far higher than that in Australia (100), France (50), Spain (50), or Sweden, where it applies to all employers.
New developments show that the appetite for gender pay gap reporting is increasing worldwide. Japan and Ireland have just introduced their own systems, while campaigns in New Zealand are calling for its introduction there. And Australia has just announced that they plan to increase the scope of their reporting and introduce even greater transparency into their world-leading database.
Such measures are not an overnight cure to pay disparities between women and men, but research shows that requiring companies to report does make a difference to their gender pay gaps. Indeed, in our report we heard from employers that gender pay gap reporting had acted as a catalyst to their own efforts, and led them to collect more internal data, implement better policies and engage more with their employees.
The rush to engage with gender equality in the workplace is understandable and goes hand in hand with moves by the EU to increase transparency around pay. These efforts will help to reduce inequalities, and, in as much as they contribute to women's greater economic engagement, should improve global economies.
Where there are large gender pay gaps we are more likely to see greater child poverty and skill shortages since part of the workforce is being poorly used, and women are more likely to face poverty in old age when they haven't been able to build up their pensions. Studies have found, for example, that pay transparency measures increase women's labour force participation and ensure women's skills are put to better use. The World Economic Forum estimates that if women participated equally in the global economy it could add $28 trillion in growth by 2025.
Gender pay gap reporting is only one part of the puzzle for supporting women to participate equally in the economy – serious work is required in the UK to improve both childcare and broader care systems, and to address the undervaluation of women-dominated sectors such as nursing, teaching and social care. A 2019 study suggested that seriously tackling the gender pay gap through investing in care infrastructure should boost the economy by substantively increasing women's economic participation.
And by focusing on employers, gender pay gap reporting engages with those who stand to benefit the most from supporting women in the workplace. A key benefit of reducing pay gaps is improving staff retention rates. It has been shown that taking action – for example, by introducing more flexible work arrangements – leads to greater employee wellbeing. And, as the research shows, happier employees tend to be more productive and less likely to leave.
To keep up with other countries, and to really push for gender equality, the UK should be reducing the employee threshold to include more businesses in the reporting requirements, as well as asking employers to publish plans for how to close their pay gaps. But the government's recent announcement suggests we will be doing the opposite. By raising the threshold, it will exempt almost half of the employers reporting in the UK, to a level so high that the system will only apply to the largest organisations.
Now is not the time to retreat from gender equality. Supporting women's equal participation in the economy is not just the right thing to do, it makes good economic sense.
Minna Cowper-Coles is a Research Fellow at the Global Institute for Women's Leadership, King's College London.