11 June 2015
Poetry Competition: Intermedial Translation
Translate an image into poetry - win a £20 book voucher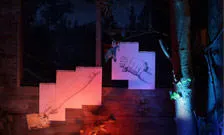 Poetry Competition
Translate an image into poetry - win a £20 book voucher
Deadline for submissions: 20 June 2015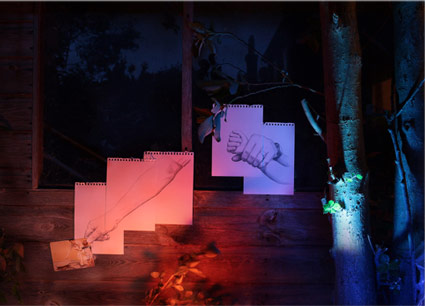 Brief:
Translate this image by Domingo Martínez into a poem in English (or any other language as long as an English translation can be provided). Your poem should fit on one A4 page. Please provide a short reflection on the translation process (no more than 80 words).
Background:
Domingo's image is itself a translation. In fact, it is the last of a chain of 12 visual translations of Still, an unpublished poem by Denise Riley. In a visual game of Chinese whispers, Still was consecutively translated by 12 artists, with each artist only having access to the image which was handed on to them. Domingo's work is hence 12 times removed from the original poem. We now want to see whether any back translations into words will produce a poem similar to the original. All works will be revealed on 22 June on our website.
How to take part:
Please submit your poem along with your translator's note and contact details to ricarda.vidal@kcl.ac.uk and maria-jose.blanco@kcl.ac.uk. For more information visit the Translation Games website.
In this story