06 March 2019
Policy Lab Progress
Blueprint plan adapted and soon to be implemented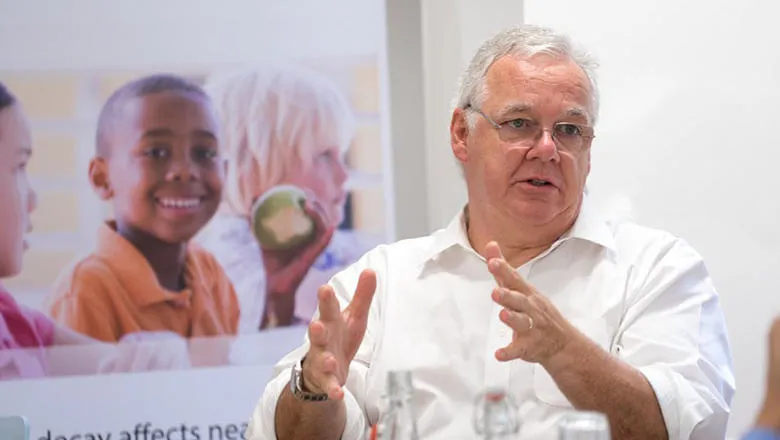 Policy Lab Progress
How can we create and implement acceptable prevention-based dental payment systems to achieve and maintain health outcomes?

Policy Lab focus
This question was the focus of the second ACFF Dental Policy Lab, facilitated by the Faculty of Dentistry, Oral & Craniofacial Sciences, the Policy Institute at King's College London, and global charity the Alliance for a Cavity-Free Future in July last year.
Immediate progress has been achieved over the last 6 months since the meeting. The guidelines produced at the meeting to tackle this issue have been adapted by the French Dental Surgeons, the largest dental trade union in France, who are in negotiations with the French government to implement nationwide pilot scheme.  The Welsh Government has staged their own policy workshops, looking at ways to adapt the blueprint to push towards a more preventively focused payment system for their dental practitioners.
The impact of the event over the last six months has been profound and is helping to shape reform in the dental care sector worldwide. Significant changes in Policy are being mediated through UK and international Chief Dental Officers, dental associations, international charities and dental opinion leaders.

Professor Nigel Pitts, Impact Lead for the Faculty of Dentistry, Oral & Craniofacial Sciences
The meeting saw over 30 international academics and key influences brought together to focus on addressing the complexities of designing a payment system for dental practitioners which would better encourage and reward preventive intervention. 
Untreated dental caries (cavities) in permanent teeth affects 2.4 billion people worldwide and was the most prevalent condition among all those evaluated in the Global Burden of Diseases 2010 study. Outmoded dental payment systems have been identified as a key barrier to the ACFF's goal of achieving a cavity-free world. In most countries dental teams are paid for 'drilling and filling' rather than for the preventive and non-surgical care that would keep their patients healthy. The report produced from the meting calls for practitioners to be encouraged to focus on maintaining tooth health, using both behavioural-based and prevention-based interventions.
In this story