25 May 2017
Prestigious review of dental caries field published
A new authoritative international review of the field of dental caries, led by King's College London's Dental Institute, has been published recently in the journal Nature Reviews – Disease Primers.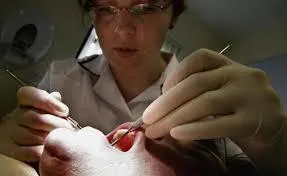 This prestigious review of the field of dental caries, led by Professor Nigel Pitts, Director of the Dental Innovation and Translation Centre at King's, brings together a wide range of international scientists from around the globe to share their insights on the subject.  It is an up-to-date and authoritative overview of this complex and important disease which continues to cause major health, economic and social burdens and which impacts on quality of life.
Published in Nature Reviews on May 25 2017, the paper provides a global overview of caries, acknowledging the historical era dominated by restoration of tooth decay by surgical means, but focuses on current, progressive and more holistic long-term, patient-centred, tooth-preserving preventative care.
Professor Pitts said: "It is important to understand the complex causes of this biofilm-mediated, sugar-driven, multifactorial, dynamic disease if we are to be able to provide effective prevention and control of caries, for both patients and populations."
Dental Caries published in Nature Reviews – Disease Primers on May 25, 2017.  https://www.nature.com/articles/nrdp201730 
In this story