27 November 2020
Professor David Whetham appointed by the Australian Defence Force to contribute to the Afghanistan Inquiry
David Whetham, Professor of Ethics and the Military Profession in the Defence Studies Department was called upon to provide ethical insight into organisational failings for the inquiry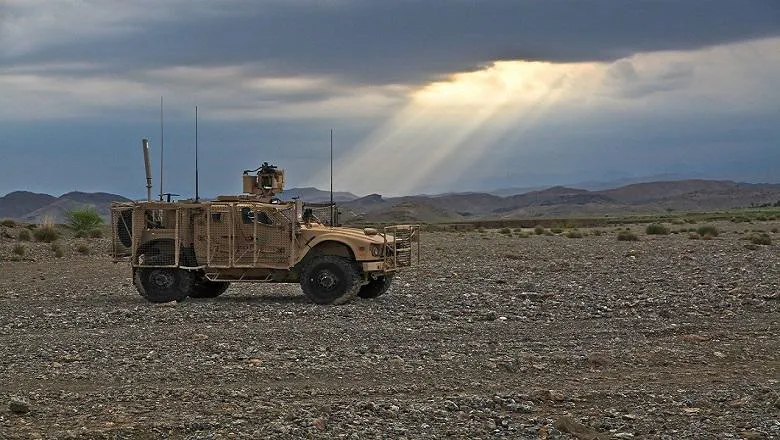 Professor David Whetham's contribution on military ethics was recently published as part of the Afghanistan Inquiry. A report investigating allegations of war crimes by Australian Forces.
David Whetham, a Professor of Military was appointed, as an Assistant Inspector-General of the Australian Defence Force (ADF) in Spring 2020, and contributed to the sensitive work being carried out by Major General Justice Brereton and his team investigating wrong-doing by Australian Special Forces during the War in Afghanistan to provide ethical insight into organisational failings for the inquiry
The Inquiry took four years to produce and involved the study of over 20,000 documents and 25,000 images, as well as 510 interviews of 423 witnesses. The Report, redacted in places (largely so as not to prejudice future and ongoing criminal investigations) was finally published on 19 November.
As Professor of Military Ethics, Professor Whetham was specifically tasked with producing a leadership and ethics review to inform the wider investigation report. This involved drawing on accounts from an extensive range of interview transcripts from the full inquiry, in order to try and explain events that were believed to have taken place in the period 2007-2014. These specific allegations were focused not on any "heat of battle" errors of judgement, but rather cold-blooded and premeditated killings.
Professor Whetham's report (Special Operations Command: Leadership and Ethics Review Annex A of the full report) draws a picture of a gradual erosion of standards over time resulting in a culture within which, ultimately, war crimes were tolerated. David Whetham's overview of contributing factors include: inadequate training and support; a lack of clarity about purpose and gradual loss of confidence in both the mission and the higher chain of command; a fractured, compartmentalised and dysfunctional leadership, and; a general lack of effective oversight aided and abetted by the very people who should have been providing it. This led to an organisational blindness to perpetration of war crimes by some soldiers.
Commenting on the series of recommendations put forward in his report, David Whetham said:
"As General Campbell made clear in the press briefing after the release of the inquiry findings, there is a need for accountability, including beyond those who were directly implicated in war crimes.
"While many lessons have already been learnt and applied, it's vital adequate education and training is provided for troops, in order to acknowledge and understand ethical risk factors that lead to the failures. This can help to normalise ethical discussions, behaviours and attitudes throughout the organisation.".
The recommendations were accepted in full as part of a much broader range of actions to be taken by the ADF.
David Whetham is Professor of Ethics and the Military Profession in the Defence Studies Department of King's College London. He is the Director of the King's Centre for Military Ethics and delivers or coordinates the military ethics component of courses for between two and three thousand British and international officers a year at the UK's Joint Services Command and Staff College. David supports military ethics education in many different countries and has held many Visiting Fellowships at various institutions. David is the Vice President and founding member of the European Chapter of the International Society for Military Ethics (Euro ISME).
In this story
Join the King's Centre for Military Ethics to hear about their innovative and ground-breaking playing cards app and paperback...