22 March 2019
Professor Roderick Beaton publishes new book 'Greece: Biography of a Modern Nation'
Roderick Beaton, Emeritus Koraes Professor of Modern Greek & Byzantine History, Language & Literature at King's College London, has published his new book 'Greece: Biography of a Modern Nation'.
The book sets out to understand modern Greeks on their own terms, revealing how a modern nation was built on the ruins of a vanished ancient civilisation. Beaton, who is the former Director of the Centre of Hellenic Studies at King's, chronicles the last 300 years of the Greek nation-state, covering its political conflict, financial crises and vibrant culture, to demonstrate Greece's "evolving process of collective identity."
The Financial Times  writes that Beaton "captures the full dimensions of Greece's recent troubles" and his new book "deserves to be the standard general history of modern Greece in English for years to come."
Professor Gonda Van Steen, Koraes Chair of Modern Greek and Byzantine History, Language and Literature at King's College London and Director of the Centre for Hellenic Studies, commended Professor Beaton's latest book as a "bold new look on an ever-evolving topic, modern Greek history, delivered by a scholar eminently qualified to address it."
Greece: Biography of a Modern Nation was published on 7 March 2019 by Penguin Books Ltd and  can be purchased in Hardback here.
In this story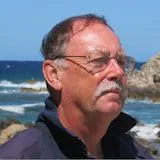 Emeritus Koraes Professor of Modern Greek & Byzantine History, Language & Literature