05 September 2018
Professor Rosie Campbell appointed Director of Global Institute for Women's Leadership
Professor Campbell joins King's from Birkbeck, University of London, where she was Professor of Politics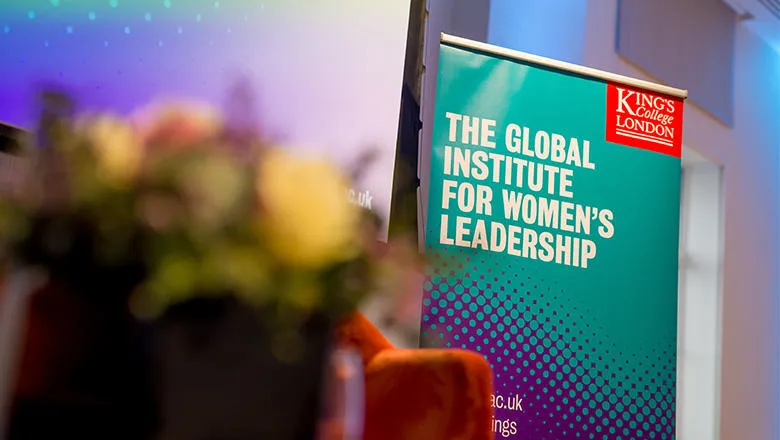 Global Institute for Women's Leadership
King's College London is delighted to announce that Professor Rosie Campbell has been appointed Director of the Global Institute for Women's Leadership. Professor Campbell joins King's from Birkbeck, University of London, where she was Professor of Politics. 
Launched in April, the Global Institute for Women's Leadership works to create a world in which being a woman is not a barrier to becoming a leader in any field, nor a factor contributing to negative perceptions of an individual's leadership. The institute is chaired by former Australian Prime Minister Julia Gillard, who said:
'I am thrilled to welcome Rosie as the institute's inaugural Director. She has a fantastic academic record, and her tremendous expertise and experience will ensure the institute's gender research is rigorous and we best identify what works. Rosie also brings considerable skills in taking research out of the academic context and ensuring it has impact in the real world, which is central to the institute's mission.'
Professor Campbell's research has explored barriers to participation in politics, gendered patterns of support for the populist radical right, and what voters want from their elected representatives. Her publications cover subjects including voting behaviour, public opinion, the politics of diversity and political recruitment.
'I am delighted to be joining the Global Institute for Women's Leadership at such an exciting time for work on gender equality, as more and more people recognise the need to improve women's representation in leadership roles,' Professor Campbell said. 'I am looking forward to working with the team at King's, who share my passion and commitment to achieving gender equality, to develop the institute's research and build on its successful launch.' 
Professor Campbell has co-authored reports for the Fawcett Society, the Expert Panel on Electoral Reform for the Welsh Assembly, the EHRC, BBC Radio Four's Woman's Hour, the Electoral Commission, the Fabian Women's Network and the Hansard Society. She is also a frequent media commentator, appearing on shows including the Briefing Room, the Today Programme, Westminster Hour, Woman's Hour, Newsnight and Good Morning Britain to discuss issues relating to gender, politics and elections. She has also presented a series called How Voters Decide for the BBC Radio Four programme Analysis.
Notes to editors
For further media information, please contact george.murkin@kcl.ac.uk / +44 (0)20 7848 7443