15 November 2018
Professor Stephen Roberts explores AI in Higgs Lecture 2018
Professor Stephen Roberts from the University of Oxford explored the impact of the AI revolution in the Faculty of Natural & Mathematical Sciences' annual Higgs Lecture 2018.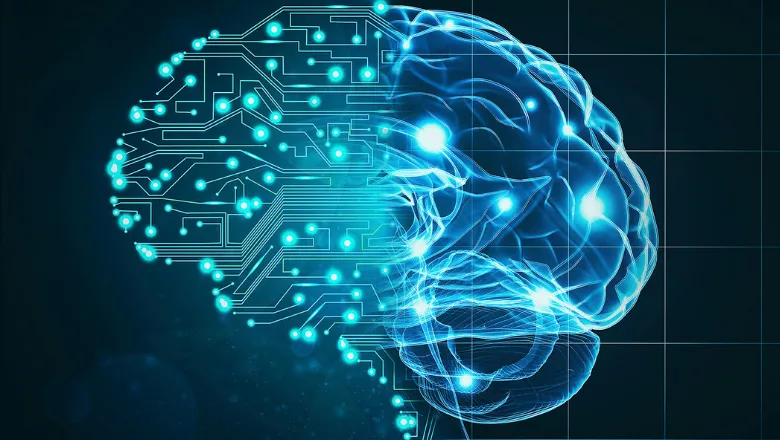 Artificial intelligence
Held in the Great Hall on Monday 12 November, 'The age of intelligent algorithms: 21st century industry, commerce and science' looked at the ways in which the rapid rise of artificial intelligence as impressive as it is frightening.
From playing games against us to making decisions about us and displacing us in the job market, we cannot escape the impact AI is having on our everyday lives. As well as the social impact of algorithms, AI is leading a quiet revolution in science and industry, helping make commercial processes more efficient and enable us to learn more about the world around us. Professor Roberts' talk looked at some of the good and the bad of this revolution, with a focus on the practical transformations intelligent algorithms are having in science and industry.
Stephen Roberts is the Royal Academy of Engineering / Man Group Professor of Machine Learning at the University of Oxford, Director of the Oxford-Man Institute of Quantitative Finance, founding-Director of the Oxford Centre for Doctoral Training in Autonomous Intelligent Machines and Systems (AIMS) and co-founder of the Oxford Machine Learning spin-out company, Mind Foundry.
He is a Fellow of the Royal Academy of Engineering, the Royal Statistical Society and the Alan Turing Institute. Stephen's interests lie in the theory and methodology of machine learning for large-scale problems, especially those in which noise and uncertainty abound. His current research projects focus on the application of machine learning in the physical sciences, the engineering industry and finance.

After giving his sold-out lecture, Professor Roberts said:
"It was an honour to be part of the renowned Higgs Lecture series. It is an exciting time to be involved in AI, with all the transformations to industry, science and business it brings. There are, of course, still many challenges to overcome to harness its power, but this is truly the age of the algorithm and never before have we seen machine learning at the heart of so much innovation."
The inaugural Annual Higgs Lecture was delivered in December 2012 by its name bearer, Professor Peter Higgs, who returned to King's after graduating in 1950 with a first-class honours degree in Physics, and who famously predicted the Higgs Boson particle.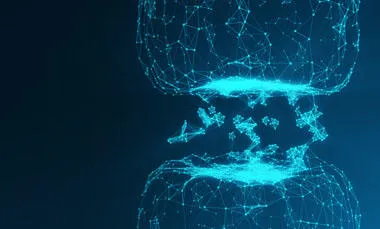 Professor Stephen Roberts delivers 'The age of intelligent algorithms: 21st century industry, commerce and science', the sixth...