30 April 2020
Projects focused on Covid-19 pandemic receive funding
Academics from the School of Politics and Economics (SPE) feature among several project teams to have been backed with funding to investigate different aspects of the coronavirus pandemic.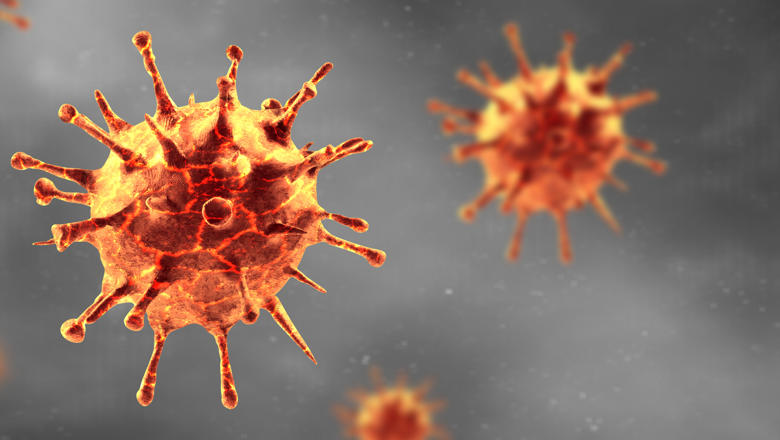 The projects will be looking at various aspects of the pandemic.
Academics from the School of Politics and Economics (SPE) feature among several project teams to have been backed with funding to investigate different aspects of the coronavirus pandemic.
Teams from across the university have shared more than £500,000 in funding following a rapid-response call for applications made in March, as the Covid-19 pandemic surged in Europe.
Projects featuring SPE academics will look into maximising the effectiveness of policy responses to the coronavirus, behavioural insights in influencing public actions, and will also be surveying the expectations, attitudes and behaviour of different groups among the population.
You can find a list of all King's Together Fund projects here.
Projects featuring SPE academics are listed below:
Maximizing effectiveness of policy-based responses to Covid-19: Citizens' preferences over multi-dimensional trade-offs: Shaun Hargreaves Heap, Christel Koop, Konstantinos Matakos, Asli Unan and Nina Weber (all Department of Political Economy)
Summary: Governments face many difficult policy trade-offs in their efforts to stop the Covid-19 pandemic. How much should economic and social life be restricted to prevent transmission? Should these restrictions be targeted at particular groups or applied universally? Should restrictions be enforced or enacted voluntarily? The success of any policy intervention in this (or any) area depends on citizen compliance. In turn, the rate of compliance is crucial for any effective policy implementation. However, little is known about citizen preferences over these possible dimensions and trade-offs of Covid-19 policy. This project will aim to address this gap for the UK by conducting a unique online conjoint survey experiment in two waves to identify citizen preferences.

Nudging public behaviour during crises: Michael Sanders (Policy Institute), Susannah Hume (Policy Institute), and Professor Peter John (Department of Political Economy).
Summary: The British government has reportedly made extensive use of behavioural insights, or 'nudge' theory in its response to the crisis, emphasising handwashing and other measures. Nudges can be an effective way to change the behaviour of all non‑symptomatic people, whose compliance is difficult to observe and enforce. For example, emphasising reciprocity and social connections has the potential to lead to sustained behaviour change. The project will explore when, and how, nudging may be effective in encouraging compliance with public health guidelines – specifically handwashing, social distancing and not stockpiling groceries. The team will conduct a set of survey experiments on the crowdsourcing platform, Prolific. The project will draw on the evidence around effective social influence to develop an intervention, and to test it in a variety of settings.
Covid-19: New Survey on Misperceptions, Expectations, Attitudes and Behaviour: Bobby Duffy (Policy Institute), James Rubin (PPN), Simon Wessely (PPN), and Christoph Meyer (European and International Studies).
Summary: Governments' responses to Covid-19 rely on influencing public behaviour in profound ways.  In turn, this requires the public to have a clear understanding of both the relevant 'realities' and the advice.
Motivation and action will also be informed by how the public see likely future outcomes, including economic and financial impacts, where different expectations may lead to excessive confidence or fear. Varying levels trust and confidence in government actions and communications will also inform behaviour. The project seeks to understand these interactions, and how they vary between sub-groups of the population. It is crucial both for short-term action by government and long-term policy development and pandemic planning into the future. A key element of the project will be to bring together the best available information on measurable realities and future predictions, drawing on expertise in King's and the teams' extensive connections externally.
In this story