17 May 2021
Refugees fleeing conflict 'positively self-selected' for skills and education
Refugees who escaped into Europe from countries and areas experiencing major violence and conflict had skills and education that were likely to be valuable to the host nation, according to a new study.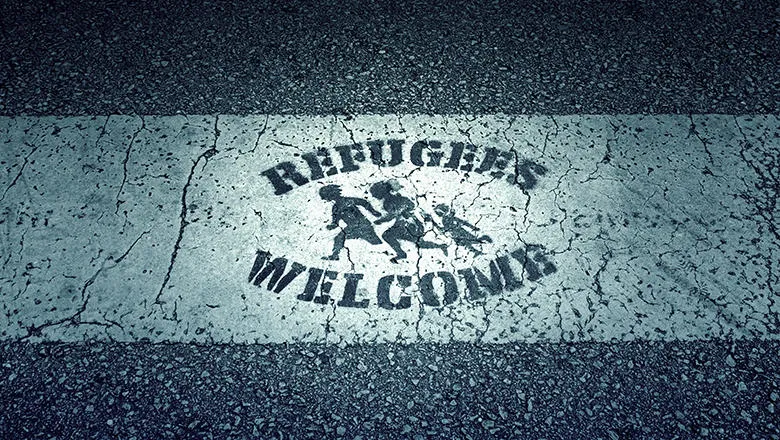 Thousands of people fled to Europe amid conflict in Syria and beyond.
Researchers found that those who sought to escape from areas with high levels of conflict during the waves of migration into Europe during 2015-16 were more likely to have tertiary education than non-migrants in the origin country and thus were 'positively self-selected' in terms of their likely productivity, skills and earning potential.
Researchers found that this positive self-selection was evident for both male and female refugees and for female irregular migrants.
The findings were revealed in a new paper, Refugees' and Irregular Migrants' Self-selection into Europe, by Dr Cevat Giray Aksoy, of King's College London and European Bank for Reconstruction and Development, and Professor Panu Poutvaara, from the University of Munich.
The researchers said: "Positive self-selection of refugees is good news for receiving countries if they keep taking steps to ease their path to labour market integration. For example, successful integration of refugees can boost subsequent exports to their country of origin.
"At the same time, the positive self-selection of refugees is bad news for countries of origin as it makes rebuilding more difficult, once the conflict is over. To the extent that human capital is driving economic growth, such a loss may have severe long-term effects."
The data used in the paper came from Flow Monitoring Surveys, Gallup World Polls, IAB-BAMF-SOEP Survey of Refugees in Germany, and the Uppsala Conflict Data Program.
Responses were gathered from about 20,000 refugees and irregular migrants, aged 25-64, at key transit points across Europe between 2015-2016, amid one of the greatest periods of migration into Europe since the Second World War.
The researchers said their results could have implications for immigration policy in host countries, saying: "Our findings also imply that policies that support refugees' and migrants' integration into the labour market need to be tailored to their skills. Migrants escaping major conflicts - such as the fighting in Syria - may well benefit from receiving early access to language courses and other basic training while waiting for decisions on their asylum applications."
You can read the paper in full here.
In this story