21 April 2022
RNA messages can predict preterm birth
Material RNA messages from babies, mothers and placenta can predict that a baby will be born prematurely, a new study has found.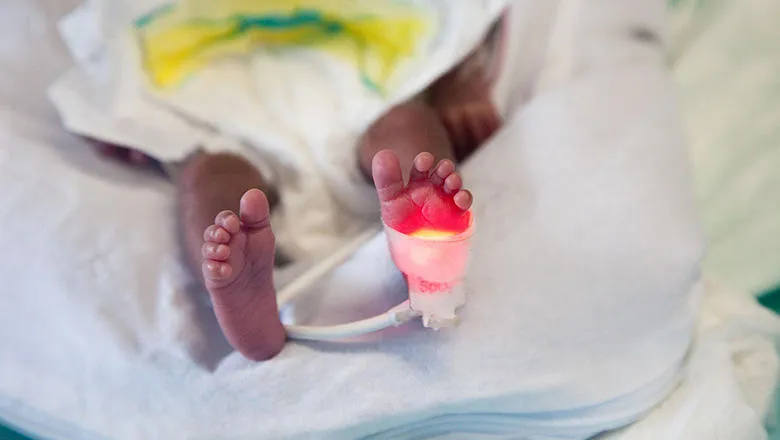 The paper, published recently in the American Journal of Obstetrics and Gynaecology, analysed tens of thousands of RNA messages from 242 ethnically diverse individual using the Mirvie RNA platform, which uses machine learning to analyses the sequences present in blood samples.
The study found specific RNA messages were able to predict premature birth. Premature birth, otherwise known as preterm birth, happens before the 35th week of pregnancy and babies can have a range of mild to severe complications. It can be difficult to predict because scientists have a lack of understanding of the underlying causes that drive it.
The results showed RNA messages from the mother's cervix predicted three out of four cases of early preterm birth, two months in advance on average. Distinct RNA messages involved with amino acid metabolism and insulin-like growth factor pathways predicted cases of extremely premature birth (less than 25 weeks).
The study was led by Professor Rachel Tribe and supported by the NIHR Guy's and St Thomas' Biomedical Research Centre, Tommy's Charity, Rosetrees Trust, Action Medical Research and the Borne Foundation. The work was also supported through an NIHR Doctoral Research Fellowship.
Professor Rachel Tribe, from the Department of Women and Children's Health, said: This is a very exciting development that has real potential to aid clinicians with prediction of PTB in the future. It also provides some valuable clues as to the biology leading to PTB. Our study also highlights the power of academic and commercial collaboration when tackling complex conditions such as preterm birth."
In this story