20 July 2023
Savings on commute the top benefit of working from home, survey shows
Workers around the world would like to spend more time working from home than they are currently able, according to a new study.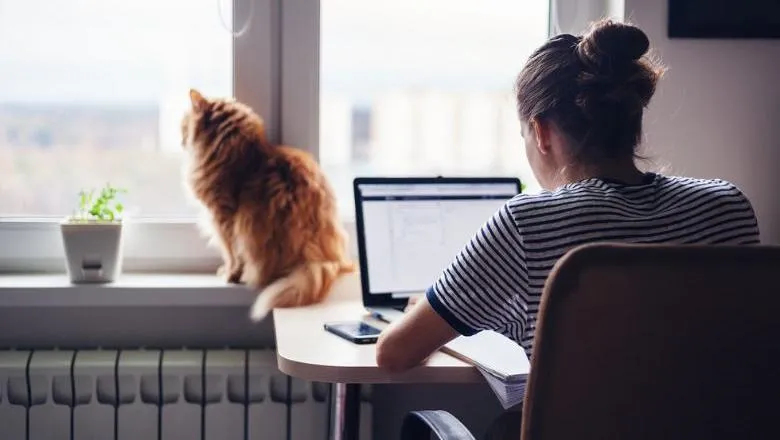 Workers in the UK spend an average of 1.5 days a week at home. Picture: STOCK IMAGE
Drawing on thousands of surveys responses from across the globe, researchers found that people spend an average of 0.9 days per week working from home but would like to spend an average of two days a week doing so.
Almost two-thirds of survey respondents said not having to commute was the top benefit of being able to work from home, with savings on petrol and lunch (44 per cent), and flexibility over working time (42 per cent) also highlighted.
The results were revealed in a new study, Working from Home Around the Globe: 2023 report, which examined responses from more than 39,000 workers across 34 countries between April and May 2023.
In the UK, workers spent an average of 1.5 days a week working from home, though respondents to the survey expressed a desire to work an average of 2.3 days a week from home. Of surveyed nations, UK workers were second only to Canadians (1.7) in the average numbers of days worked from home.
Workers in South Korea spent the least amount of time working from home, with an average of just 0.4 days per week.
Among the benefits of working from the office, some 62 per cent of respondents said socialising with colleagues was the top benefit, with face-to-face collaboration (54 per cent) and clearer boundaries between work and personal time (42 per cent) also scoring highly.
The study was co-authored by Dr Cevat Giray Aksoy from King's College London and the European Bank for Reconstruction and Development, with Jose Maria Barrero (ITAM), Nicholas Bloom (Stanford University), Steven J Davis (University of Chicago Booth School of Business and Hoover Institution), Mathias Dolls (ifo Institute) and Pablo Zarate (Princeton University).
In this story