22 January 2021
Security Studies academics advise NATO on cyber threats
Researchers have produced a new e-book on the current and future cyber threats NATO faces.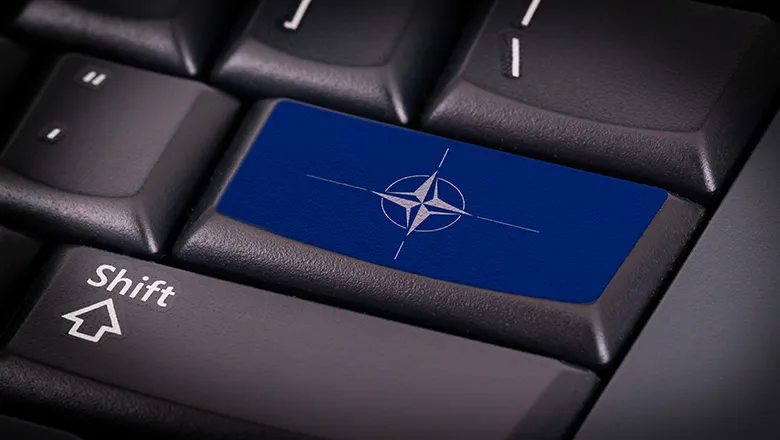 Security Studies academics have produced a new e-book in cooperation with the NATO Cooperative Cyber Defence Centre of Excellence (CCDCOE) and William & Mary University in the US, on the current and future cyber threats NATO faces.
Co-edited by Dr Tim Stevens, Senior Lecturer in Global Security and head of the King's Cyber Security Research Group, the publication was funded by the US Mission to NATO and brings together thirty cybersecurity scholars and practitioners to discuss the impact of new and emerging technologies on the cyber threat landscape, as well as opportunities and challenges.
Aimed at influencing future NATO policy, as part of NATO 2030, the report includes a forward from Professor Ciaran Martin, the first CEO of the National Cyber Security Centre and a Visiting Professor in War Studies, and a piece from Defence Studies PhD student Joe Cheravitch on the constraints on Russian cyber capacity as a potential threat to NATO.
Dr Tim Stevens said:
"NATO faces many challenges, not least of which is maintaining its relevance and operational capacity in a rapidly changing technological environment like cyberspace.
"This volume addresses these issues head-on by looking ahead to the next decade and asking how NATO can defend against cyber threats and operate in cyberspace effectively, whilst contining to abide by its enduring values of freedom, security and democracy.
"We're delighted to have collaborated on such an important work with key partners, and look forward to contributing further to the Secretary-General's NATO 2030 initiative."
Founded in Tallinn in 2008, NATO CCDCOE is a NATO-accredited international military organisation specialising in cyberdefence in the fields of technology, strategy, operations and law.
In this story