29 March 2019
Senior Dental Leaders Programme
The annual conference hosted jointly between King's College London and Harvard School of Dental Medicine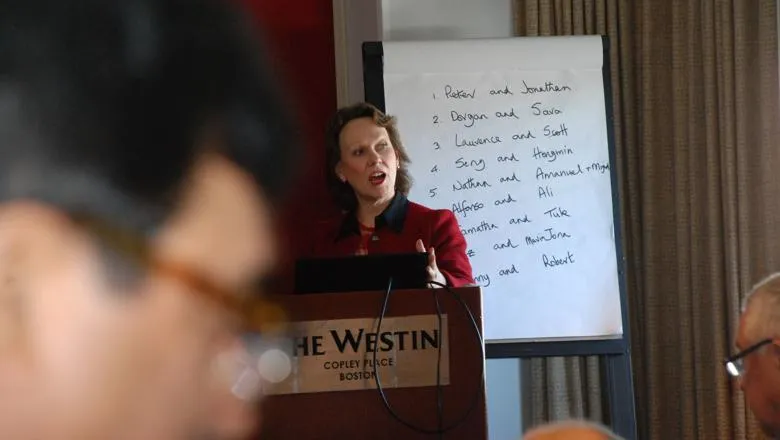 Professor Gallagher speaks at the SDL
The Global Child Dental Fund is a UK-based charity with extensive expertise in the dental leadership field through 10 years of continuing success with its flagship global leadership program, Senior Dental Leaders (SDL).
This is an annual conference hosted jointly between King's College London's Faculty of Dentistry, Oral & Craniofacial Sciences and the Harvard School of Dental Medicine.
SDL is also sponsored by Colgate and Henry Schein. The program was shortlisted for the prestigious Times Higher Education Awards 2011 in the category of 'Outstanding Contribution to Leadership Development', gaining national and international attention.
The Certificate in Advanced Dental Leadership is based on the expert knowledge developed at a higher level in the SDL programme.
SDL-13 (2019) is currently taking place at Harvard University in Boston. Speakers include Professor Jennifer Gallagher, Dean for International Affairs,Newland-Pedley Professor of Oral Health Strategy/Honorary Consultant in Dental Public Health, Faculty of Dentistry, Oral & Craniofacial Sciences, King's College London; Dr. Bruce Donoff, Dean of the Harvard School of Dental Medicine; Dr. Marsha Butler, Vice President of Oral Health and Professional Relations, Colgate-Palmolive; and Stanley M. Bergman, Chairman of the Board and CEO of Henry Schein, Inc.
Professor Jenny Gallagher presented on the topic of "Leadership in dentistry: research, reflection, and legacy". The particular focus was on the King's College London international capacity with a vision of making the world better place and understanding the legacy, influence and impact of the global Senior Dental Leaders Programme.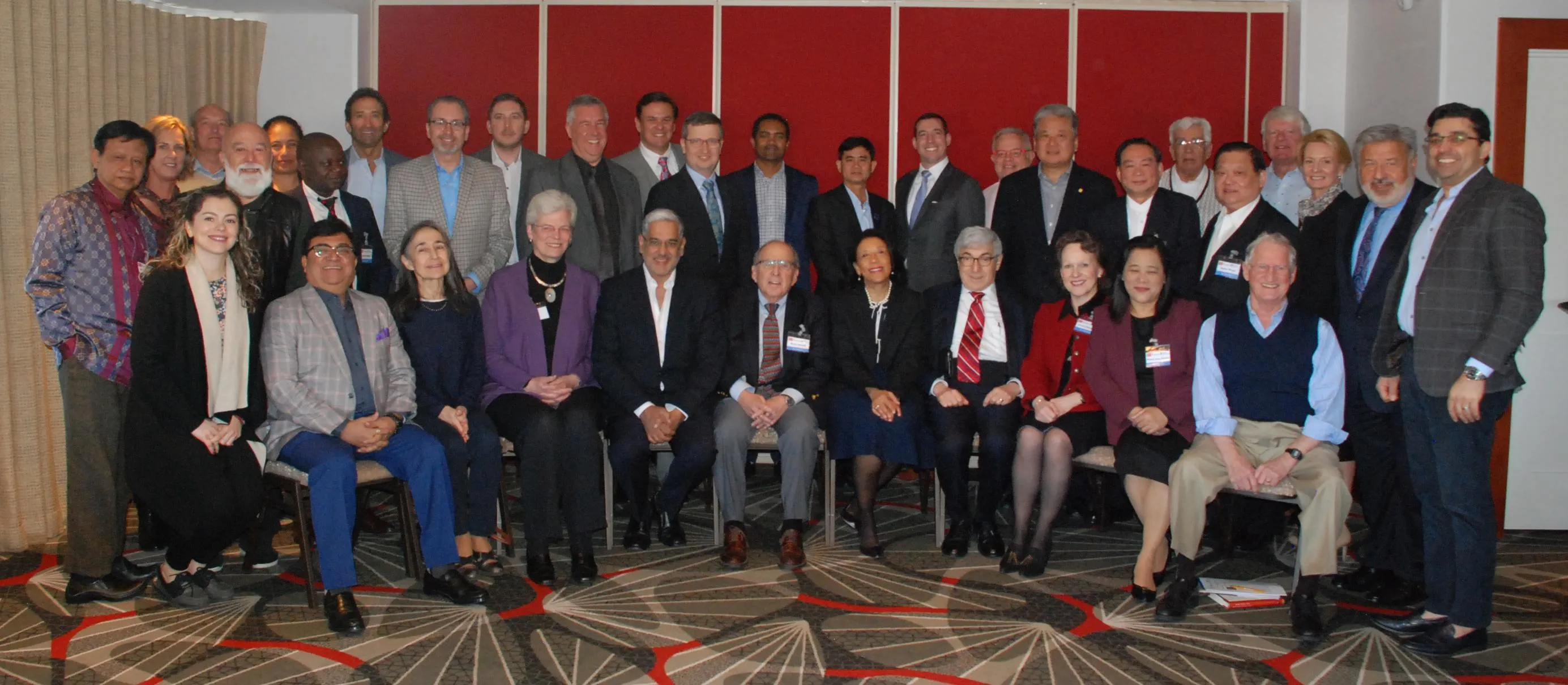 The participants of the Senior Dental Leaders Programme.
In this story