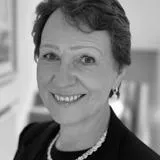 Professor Jenny Gallagher
Ambassador, International, Engagement & Service King's College London
Dean for International Affairs
Newland-Pedley Professor of Oral Health Strategy
Hon Consultant in Dental Public Health
Discipline Lead for Dental Public Health
Research interests
Host-Microbiome Interactions
Dentistry
Contact details
Biography
Professor Jennifer E Gallagher MBE (Jenny) holds the Distinguished Newland-Pedley Chair in Oral Health Strategy and is an Honorary Consultant in Dental Public Health. She is Dean for International Affairs for the Faculty of Dentistry, Oral & Craniofacial Sciences and Ambassador for International, Engagement & Service for King's College London.
Qualifications: PhD (Lond, 2002), MSc (Lond, 1993), BDS (QUB, 1984), DipHE (Durham, 2022), DCDP (KCL, 1991), FDS (RCSEng, 1988), DDPH (RCSEng, 1992), FHEA (2002)
Research: her research team is working on a series of linked areas ranging from oral epidemiology to health services research including models of care the future dental workforce and care of vulnerable groups. This involves taking a public health perspective to the nature and delivery of care in different contexts globally. Jenny is a leading expert on dental workforce issues relating to capacity, skill mix, professionalism, teamworking and models of care.
Education: Jenny provides educational leadership on Dental Public Health and Professionalism at King's, contributing to teaching and assessment at both undergraduate and postgraduate levels, in addition to examining nationally and internationally. Jenny has lead work nationally and across Europe on Dental Public Health education.
Service to Society: Professor Gallagher is involved in a range of global oral health initiatives including working with the World Health Organization on workforce issues. At King's, her team support SmileSoc, the dental society providing oral health promotion activities with the local community.
Key professional roles held include:
President, Global Oral Health Inequalities Network (GOHIRN) of the International Association for Dental Research IADR, 2022-23
President Designate, Global Oral Health Inequalities Network of IADR, 2021-22
Vice-President, Global Oral Health Inequalities Network of IADR, 2020-21
Chair, Consultants Group of the British Association for the Study of Community Dentistry, 2017-21
President, Odontological Society of The Royal Society of Medicine, 2013-14
President of the Joint BASCD and EADPH Meeting, London, November 2012
President, The British Association for the Study of Community Dentistry, 2012-13
President, Oral Health Promotion Research Group, 2009