Food Insecurity, Christmas and Next-gen Proteins Tipped for the Mainstream
A team at King's is at the centre of engineering advancements that aim to ensure that the UK plays its role in improving the resilience of our food systems.
In a world where one third of food produced is wasted, no one should be going hungry or without proper nutrition. And yet, as we heard throughout the COP26 summit, the uncomfortable truth is that this is happening around the world. In Afghanistan, for instance, the UN states more than half the population will go hungry this winter. Residents of Kabul are selling personal possessions in the street to buy food for their families. However, right now exciting interdisciplinary King's Engineering research is focusing on improving the resilience of our food systems, and engineering sustainable food sources.
Despite continuous efforts towards the 'zero hunger' Sustainable Development Goal, the UN Food and Agriculture Organization predicts that over 840 million people in the world will be undernourished by 2030.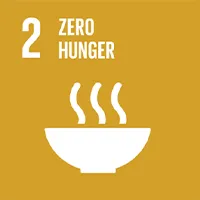 Efforts to control the spread of the COVID-19 virus severely disrupted global food supply chains. But even before the pandemic, a range of environmental issues linked to climate change were putting multiple stresses on the food systems in many countries. Afghanistan was already affected by droughts, and COVID-19 exacerbated their already grim situation, by putting pressure on the food supply chain and causing large increases in prices for wheat flour and cooking oil.
If COP26 does not build consensus on issues and ensure countries work together to tackle climate change, it is expected that the number of people starving in places such as Afghanistan, Zimbabwe and Yemen will balloon exponentially in the coming years.
COP26 was about fostering the spirit of collaboration to tackle urgent climate issues. But what is King's – a university with an institutional mission 'in service to society' - doing for the cause?
The Times Higher Education Impact Ranking puts King's as one of the top universities addressing climate change, ranking it 11th for its environmental impact in the world. King's is actively collaborating with the higher education sector as part of its involvement with COP26 Universities Network – a group of 80 UK research centres working towards tangible outcomes from the summit.
At King's, we push the boundaries of Engineering and Sciences. Exciting interdisciplinary King's Engineering research is focusing on improving the resilience of our food systems, and engineering sustainable food sources
Within the Engineering Department's Macadam Building laboratory, a team of biorenewable manufacturing experts led by Dr Miao Guo, is focusing on sustainable food engineering.
The team's computational and experimental work is developing new technologies that recover valuable and nutritious content from waste by-products from other industries. Their technologies use chemical or biological processes to extract nutritional organic compounds from waste products and manufacture next-generation food.
Their research has pin-pointed three industries – food, drink and agriculture - which generate large quantities of solid waste and wastewater.

In collaboration with colleagues from King's Departments of Nutritional Sciences and Biochemistry, and industry partners, the team is exploring how to optimise the food manufacture process. Their research looks at ways the technology can be scaled.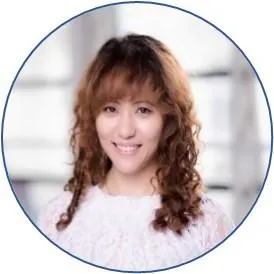 The ambition is to not only provide next-generation food to address global hunger, it's also to discover how we can work effectively with industries and those existing infrastructures where there is space for innovation without having to create a completely new infrastructure. Our technologies could be adapted to meet different countries' needs too. Resource recovery technology could, for example, be adapted to provide food or fuel for populations in the Global South, Dr Miao Guo
Next-gen Proteins Tipped for the Mainstream
Those who have long enjoyed mycoprotein 'turkeys' and 'meats' for Christmas dinner will probably know they typically cause less damage to the environment than resource-intensive animal food products.
But if the thought of alternative protein sounds unappealing to some, and not what one might have in mind for Christmas dinner, it's worth noting that new research shows existing and new types of manufactured protein foods are tipped for the mainstream, and that this is being driven by consumer demand for a healthier and more sustainable diets.
King's ambitious research would not be possible without the support of philanthropy. By showing support, this is just one of the ways that the King's and the alumni and supporter community continue to have a transformational impact on society.
Health
Society
Technology & Science
University
In this story