Reimagining India's health system
Why is that India's voters appear to place curiously little emphasis on health when it comes to voting decisions? Professor Louise Tillin is investigating exactly this.
India has been hit hard by the COVID-19 pandemic, with more than 43 million recorded cases and 524,000 deaths since early 2020. As in many countries, this state of emergency has unearthed the dangerous consequences of decades of under-investment in the healthcare system.
Yet India's voters appear to place curiously little emphasis on health as they decide to vote, with unemployment and development looming as larger voter priorities.
Why don't voters prioritise health?
The reasons for this are complex. Indian citizens may have low expectations of government as a healthcare provider as the health system has remained unresponsive and unaccountable for so long. But it may also be because political parties and politicians do not place promises of improving health care at the centre of their election campaigns.
As a result, India's public health expenditure is also stubbornly low compared to other countries – just 1% of GDP per annum vs. 3% in China, 4% in Brazil and 4.5% in South Africa, preventing improvements from being made. Private, out-of-pocket expenses account for 48% of total health spending, creating one of the biggest risk factors responsible for individuals falling into poverty.
Professor Louise Tillin, Director of the King's India Institute (KII) is working with Lokniti, Centre for Study of Developing Societies; Centre for Social and Economic Progress (CSEP) in Delhi and Royal Holloway, University of London to conduct research to investigate why health is not prioritised and what can be done to strengthen political commitment to ensuring universal access to good healthcare in India.
The findings of this research will inform the thinking of the Lancet Citizens' Commission on Reimagining India's Health System, whose commissioner Sandhya Venkateswaran (CSEP) is a member of the research team.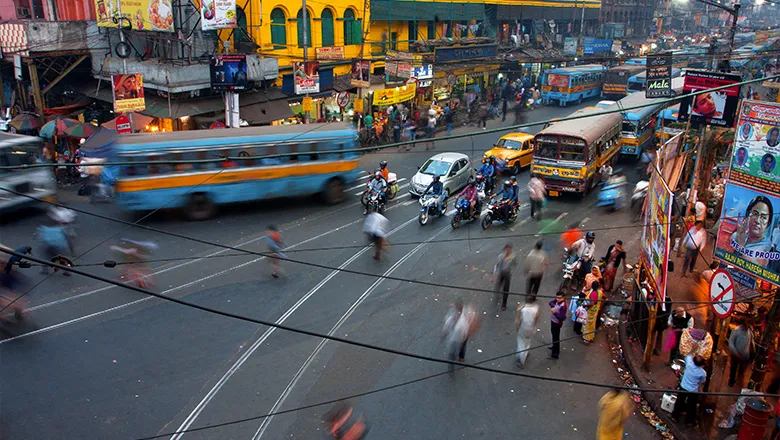 A pilot survey across five Indian states
The mission of the Lancet Citizens' Commission is an ambitious, cross-sectoral endeavour to lay out the path to achieving universal health coverage for the people of India. Structural change towards this goal, however, can only be attained through consulting and engaging with the diverse sectors involved in health care, and most importantly, with Indian citizens.
In collaboration with Lokniti, CSEP and Royal Holloway, the KII is conducting a survey across five Indian states funded by a British Academy Small Grant, with additional support from CSEP, KII and Lokniti. Hearing from Indian citizens directly, the survey will explore the reasons why voters don't appear to prioritise health and will give a better indication as to whether there is a latent public demand for greater prioritisation of their health.
Building back better following COVID-19
The pandemic offers a line in the sand – a chance to reimagine the political foundations of health in India. Findings from the survey will make more visible the demands of voters, providing a starting point for the multifaceted approach that will be needed to rebuild India's health systems.
Data from the survey is expected later this year, providing a vital opportunity for the Indian public to feed into the roadmap for realising a resilient health system that offers quality health care to all.
About the King's India Institute
King's India Institute is home to academic staff who pursue research within multiple social science disciplines and is celebrating its 10th anniversary this year. The need for a hub of research and teaching excellence to deepen public understanding of contemporary India and address crucial questions of this nature is pressing. The King's India Institute serves as an incubator of research and training of the next generation of academics and researchers. This is just one example of many research projects currently taking place within the Institute. 
Download the King's India Institute's 10th anniversary brochure
The King's India Institute at 10 brochure provides a summary of the institute's research, teaching and public engagement over the past decade.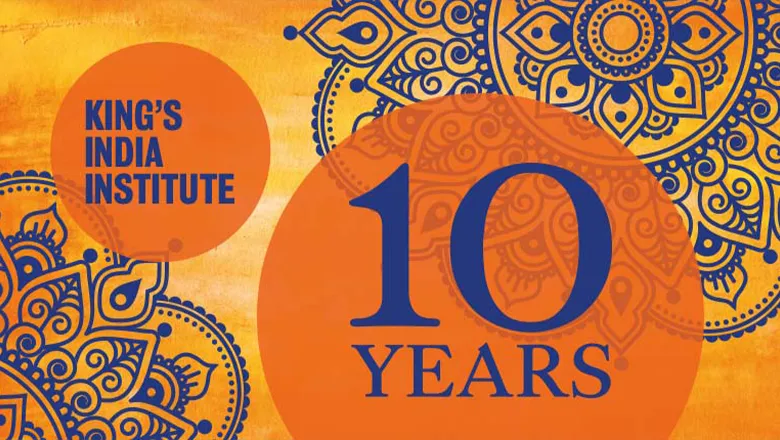 Delivering the UN Sustainable Development Goals
King's College London has a long and proud history of serving the needs and aspirations of society. We are committed to the UN Sustainable Development Goals (SDGs) as a university, and we use them as a framework for reporting on our social impact. The SDGs are a set of 17 goals approved by the 193 member states of the United Nations (UN) which aim to transform the world by 2030. This research supports SDGs 3, 10 and 16.
Society
University
Health
International
In this story