25 March 2019
Students embrace wellbeing through creativity at Make Do Play
King's students took part in Make Do Play - a seven-day creativity-for-wellbeing programme which took place across King's campuses during March.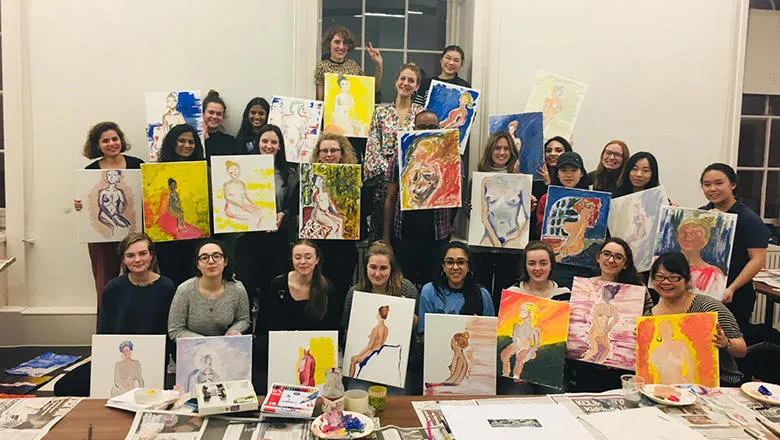 Life drawing at Make Do Play
King's students and staff explored how to feel great in a seven-day creativity-for-wellbeing programme which took place over the last week.
The lively series of events and workshops was co-designed by students and the Culture team, and featured a range of activities to demonstrate how even a little bit of creativity can brighten the day, improve focus and help relaxation.
The week started with a launch party at Bush House featuring a workshop with Dr Dance, aka Psychologist Dr Peter Lovatt, who reminded everyone how satisfying it is to move your body with seated 'boogie' dance moves. Artist Jenny Leonard also encouraged attendees to add their mark to a blank 'travelling' canvas, which then appeared at four King's campuses during the week of events, with students and staff adding to it along the way.
The week continued with a selection of events and workshops including singing, painting, dance and spoken word. Highlights included King's Meditation Society demonstrating how to make calming glitter globes, a laser-cutting workshop with Design on Impulse at Somerset House Studios, and a gold embroidery upcycling workshop with artist Hanny Newton.
One of the most popular workshops was with designer Louise O'Mahony, from fashion brand L.O.M. who showed participants how to wield a glue gun, and turn cable-ties, pom-poms and flowers into striking headpieces.
Students taking part came away refreshed and happy, and with pledges to include creativity in their lives in future.
Further information on how to to enhance your creative health can be found here on the Make Do Play project page.
I pledge to sing in the shower every morning and find my local community choir.

Pop-up Choir workshop participant
I enjoyed the time to forget about everything else and be creative.

Glitter Globe workshop participant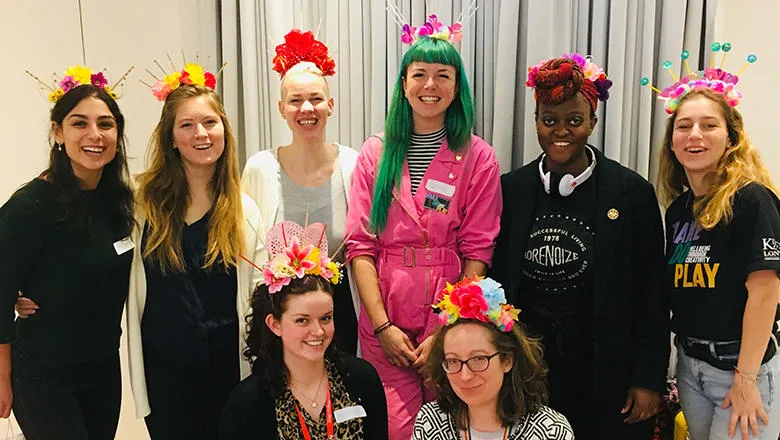 Make Do Play crafts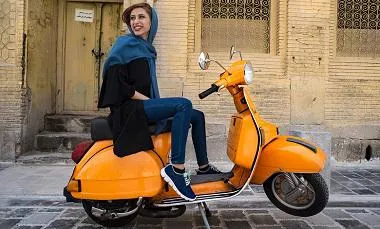 A photographic series in the Arcade at Bush House exploring the paradoxes of life in Iran.