07 December 2021
The Funding and Organisation of UK Social Care
Ewan Ferlie, Professor of Public Services Management
It's not just about selling your house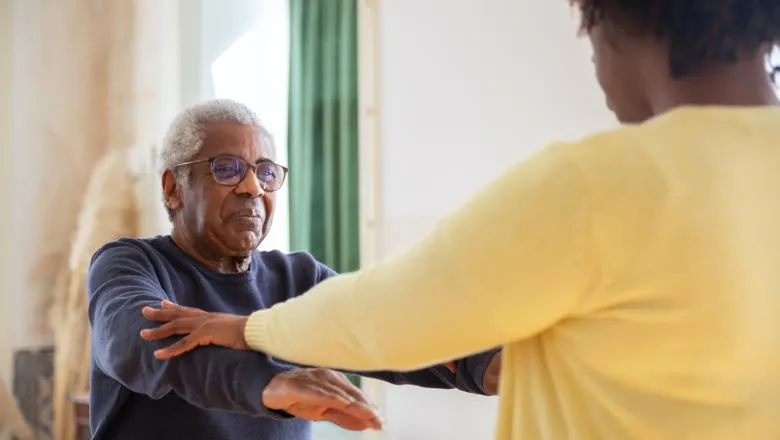 The funding and organization of social care has long been a difficult problem in UK social policy. Many public enquiries have come and gone with reports gathering much dust on shelves. Politicians touch the issue at their peril as Mrs May discovered with the so called 'dementia tax' in the 2017 general election. The present government has however recently produced concrete proposals to reform funding of social care (specifically by capping the lifetime contribution to care costs to £86k to reduce the potential for 'catastrophic loss') which is a step forward in terms of the social care issue rising up the political agenda. Critics recently argued the proposed financing system is still not generous enough for those with modest assets.
A White Paper on reforming social care is promised soon to consider various 'wider issues'. The financing prism is a rather narrow perspective which neglects other and major 'wicked problems' that bedevil this field and have no simple solution. Political debate has over concentrated on the prospect of individuals having to sell their house to pay for long term care. This is understandably a vivid subject – especially for older voters - but important wider issues have also emerged. Some candidate themes will be briefly introduced here. The policy debate should not be just about having to sell your house to finance care!
Funding and Resources
How can more resources be brought into the system?  Local authority funding levels are highly constrained and the sector may not be financially viable without cross subsidy from so called 'self payers'  not eligible for local authority funding due to their assets level  (and this route may face restrictions in the future). Beyond a certain point, financially unviable private providers may just hand back local authority contracts and exit the market, with all the awful human consequences that could entail. There are indeed increasing reports of private providers handing back such contracts. 
Ownership and Governance
Over the last thirty years, public sector provision of adult social care has greatly declined. Local authorities now commission care from various private and voluntary providers including large chains, with a significant presence from private equity. Is this the right ownership and governance model for the sector or does it need reform?
Workforce Stresses
The social care sector has many unfilled vacancies and historically has been reliant on foreign staff, including EU staff who now have gone home. So the recruitment, retention and motivation of staff is a major Human Resource issue. Nursing posts seem particularly difficult to fill, with issues of parity with NHS nurses who may have better pay and conditions. Does there need to be a workforce plan, with resources attached? Are wage rates attractive, when compared with other local employers (e.g. supermarkets) in a tight labour market? Are there enough training and development opportunities to support 'worthwhile work' and career progression?
Better System Integration between Health and Social Care
At national level, the Department of Health was recently and helpfully renamed as the Department of Health and Social Care but much more work is needed to make integration between health and social care systems a reality locally.
Presently, there are separate funding systems, accountability lines and governance structures. The NHS is responsible for health care and local government for social care, particularly commissioning and funding it. There are also large private and voluntary sectors, providing a wide range of care and wellbeing services Where relationships are poor, there is the danger of 'cost shunting' between different sectors. The social care sector has moreover felt it is the poor cousin of a better funded and politically visible NHS. The NHS may well be more interested in vertical integration between acute and primary care services than lateral integration with social care.
The current intention (subject to legislation going through Parliament) is to set up sub regional Integrated Care Systems which should involve all key local agencies, including local government. But it is not yet clear how much change there will be to the entrenched and fundamental architecture of the system. The recent 2021 White Paper 'Working together to improve health and social care for all' sets out the background to this shift but we need to see how the new ICSs develop on the ground.
Identifying and Scaling Up Promising Innovation
There is a widespread perception that there is scope for more innovation in the social care sector and that such innovations as there are fail to grow and spread. I am currently a Co Investigator on a large ESRC funded project (SASCI) led by Dr Juliette Mallay at LSE which is currently examining this question. The project includes: a literature review (where my personal contribution has focussed), comparative case studies of innovative and promising sites, witness seminars and a large scale survey.
The team will produce evidence and argument about scaling up and sustaining innovation in adult social care and thereby inform current lively policy debates.
In summary, the reform of adult social care has recently become a major political and policy issue. While recent reforms to the personal financing of long term care are important, there are some broader issues suggested here which also should be considered, hopefully in the forthcoming White Paper. 
Further reading
For an overview of the social care sector, see the King's Fund's 'What is Social Care' project:
https://www.kingsfund.org.uk/projects/what-is-social-care
Find out more about the Supporting Adult Social Care Innovation (SASCI) project:
In this story