15 November 2022
The Global Challenge of Modern Slavery
Dr Gabriela Gutierrez-Huerter O, Lecturer in International Management
Global disruptions such as COVID-19, the war in Ukraine and Brexit in the UK, have exacerbated the risks of the global issue of modern slavery and the urgency to address this challenge is imminent.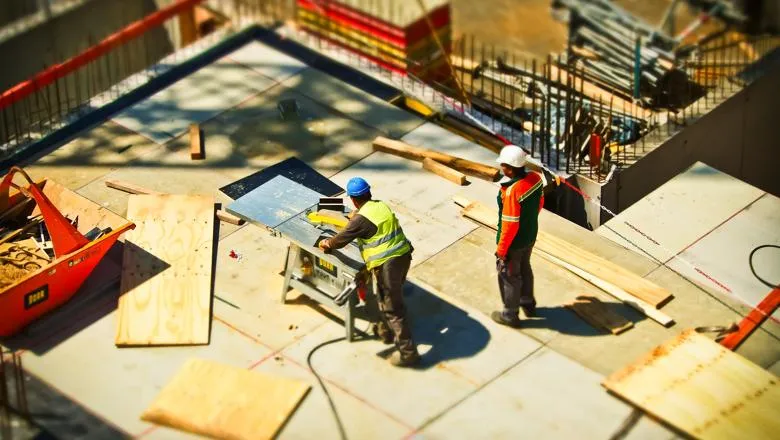 Global disruptions such as COVID-19, the war in Ukraine and Brexit in the UK, have exacerbated the risks of the global issue of modern slavery and the urgency to address this challenge is imminent.
New global estimates released last September by the International Labour Organization (ILO), the International Organization for Migration (IOM) and international human rights group Walk Free reported a significant increase in the number of people in modern slavery. Today, there are over 50 million victims worldwide and of these 28 million are said to be exploited through forced labour. In the UK it is estimated that there are 136,000 victims of modern slavery.
As a response, the legislative landscape that organisations have to navigate is becoming tougher and complex. From US import bans on goods made with forced labour, to the EU's corporate sustainability due diligence directive, to the UK's redrafting of public procurement laws and introduction of a new Modern Slavery Bill in the Queen's Speech, commercial organisations will be required to adopt positive measures to identify and minimise potential human rights violations in their supply chains.
This is a substantial game changer in comparison to existing legislation that mainly required commercial organisations to disclose the steps that they are taking or not taken to address modern slavery.
Attention to the contemporary issue of modern slavery emerged as part of a series of developments in both international and UK domestic policy including the 2015 Modern Slavery Act (MSA). Today, the term has become ubiquitous in debates around extreme forms of labour exploitation. Section 54 of the UK MSA had the intent to facilitate public scrutiny of business statements on modern slavery by civil society, investors and consumers and create 'a level playing field' for businesses and drive a 'race to the top' in terms of respecting human rights.
However, corporate reported progress to date shows a lack of substantive action being taken on modern slavery with most sectors still grappling with the development of effective solutions.
Research conducted by Dr Gabriela Gutierrez, Lecturer in International Management at Kings Business School, Kings College London investigated the construction industry's response around modern slavery ahead of and after the introduction of the 2015 MSA to identify why no collective solutions to modern slavery had emerged.
Dr Gutierrez found that the mobilisation of specific views of modern slavery inhibited the emergence of common actionable frameworks to deal with the issue. There was also contention over the purpose, benefits, and costs of compliance and non-compliance with the reporting requirements of section 54 of the UK MSA.
Organisations have struggled internally to resolve which function takes ownership for these responses and as such have been largely disconnected from the development of solutions to the core problem.
Modern slavery needs to be addressed by organisations differently and not through "business as usual" and simply included under the ESG umbrella. Effective modern slavery risk management needs to consider the risk to people and not just the risks to the corporation.
There is a growing demand for a complete paradigm shift in how modern slavery is tackled. For instance, some stakeholders are shifting attention to the entrenched practices that allow modern slavery to happen at all instead of addressing modern slavery as an extreme case. However, many organisations are tackling modern slavery through in piecemeal efforts.
The recently published British Standard 25700 aims to raise the bar on combatting modern slavery and was motivated by the general dissatisfaction with the current UK legal instruments and the way companies have reacted. Developed through a multi-stakeholder engagement process BS25700 is expected to become a landmark standard. It provides organisations with comprehensive guidance for managing the risk of modern slavery, including prevention, identification, response, remediation, mitigation, and reporting in its operations, supply chains and its wider operating environment.
Organisations, particularly commercial ones, have the opportunity to lead the efforts in the eradication of modern slavery through robust responses that put people at the centre.
In this story