10 September 2019
Tony Blair opens International School for Government
Launch of King's new International School for Government with former UK Prime Minister Tony Blair.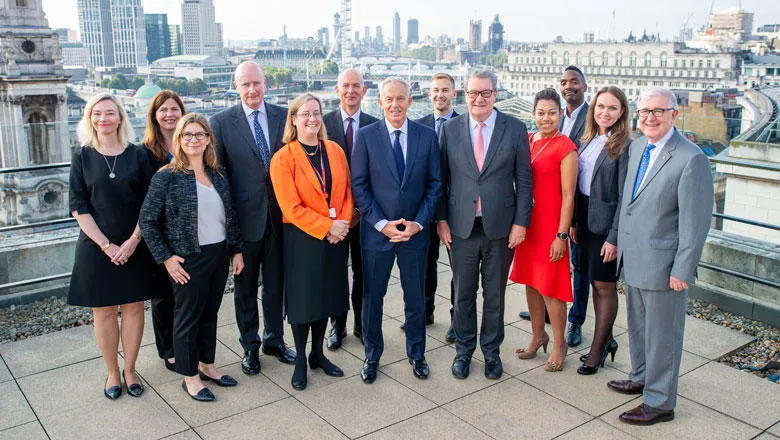 Launch of the International School for Government with Tony Blair
Former UK Prime Minister Tony Blair today opened the new International School for Government (ISFG) at King's College London.
Mr Blair joined the Hon Alexander Downer AC, Executive Chair of the new school, at an event at Bush House to discuss to a range of issues, including the tensions between globalisation and nationalism, how governments should deal with technological change, and whether parliaments across the world are currently fit for purpose.
The launch event was attended by ambassadors and foreign officials representing embassies and diplomatic missions from all over the world, as well as senior civil servants and members of the media.  
Welcoming attendees to the launch, Mr Blair praised the aims of the new school:
"There is a much greater focus on the processes, machinery and effectiveness of government... and it really is all about the capability to govern, and over time you realise that that is subject to certain clear principles that can be learnt and taught.
"What you're trying to do here is very valuable because it's showing people that you should regard the process of government as not just a bureaucracy, but that it is itself an intellectual and workplace challenge in which there are lessons that can be learnt and applied."
The school offers a range of entirely online courses intended to equip policymakers and civil servants from across the globe with the skills needed to meet contemporary challenges and put citizens of the heart of policymaking.
Programmes focus on ensuring that policy professionals are prepared with both the hard and soft skills necessary to understand political power, influence and change. The school will also help governments keep up-to-date with advances in industry, by improving policymakers' digital literacy skills and providing them with an understanding of how to foster entrepreneurship and innovation.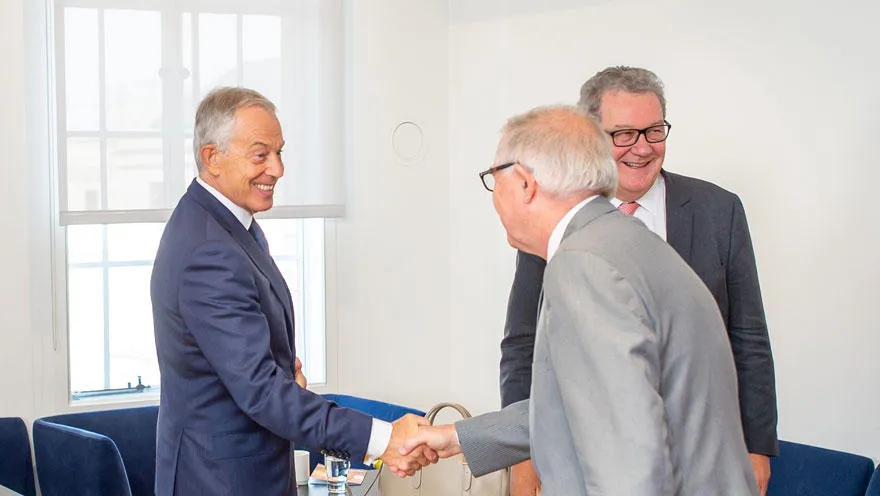 Blair emphasised the importance of governments responding to the challenges posed by new technology:
"The tech revolution touches every single aspect of life; it's going to change everything. It should be the single most important focus of political debate... many of those people in government – civil servants and politicians – don't understand it. What you don't understand, you fear. And what you fear, you dislike.
"In a fast-changing world, if you're someone in government and you're not learning about the world and how it's changing, then you're not really capable of implementing the programme necessary to keep your government up to pace."
On the state of democracy and the rift between people and politicians, Blair said:
"We need to be much more imaginative about how people can interact and serve as politicians with the real world outside.
"One of the things that all of this turmoil in politics is going to teach us, is we're going to have to have some first-principle discussion about what it means to be a democracy, how we operate it, how we attract the right sort of people into it, and how we expand the opportunities for people to engage with it."
Alexander Downer said:
"Governments of different creeds are struggling – and frequently failing – to meet the expectations of citizens, as evidenced by a lack of confidence in government institutions and events in recent political history. New thinking is needed to address changes in technology, media and public expectations. King's International School for Government will very effectively address those issues as well as the traditional priorities of public sector management."
In this story