30 June 2020
Top literary award for academic's book exploring murky world of kidnap
An "outstanding and gripping" book written by a King's College London professor has been awarded a top literary prize.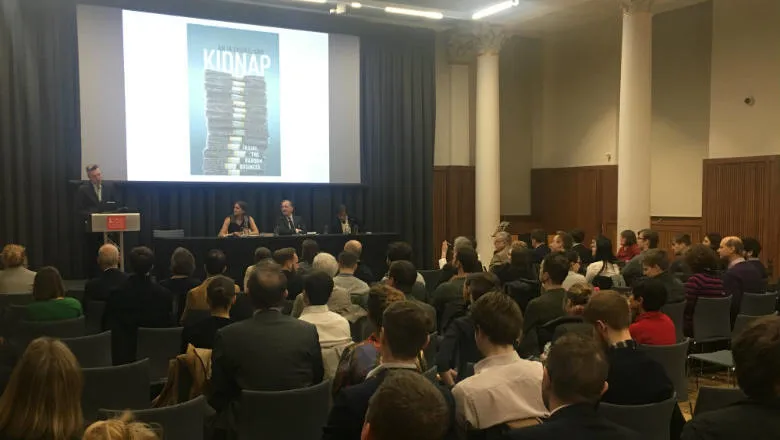 The book was launched in 2019
Anja Shortland's book, Kidnap: Inside the Ransom Business, won the Douglass North Best Book Award for the best book in institutional and organisational economics published during the last two years.
The award was confirmed on 23 June after deliberations by a four-strong panel of judges. The award is overseen by the Society for Institutional and Organisational Economics.
Professor Shortland, a member of the Department of Political Economy, launched the book in February 2019.
The judges praised Prof Shortland's work investigating "one of the world's trickiest markets through rich data collection, tireless fieldwork, and a deep understanding of the theory of private-order institutions".
They said: "Her institutional analysis makes sense of what the market's participants themselves only vaguely understand—that a handful of insurers at Lloyd's of London organize the ransom industry to make crime insurable and kidnap rare.
"She shows not only how the market works but—just as important—how it fails when actors skirt its organizing principles. Prof Shortland weaves it all together with an enviable combination of skills: she is part Sam Spade, part economic theorist, and part prose master.
"Kidnap is an outstanding and gripping work of social science in the tradition of Douglass North's work and a worthy recipient of the award that bears his name."
You can view the Society for Institutional and Organisational Economics announcement here.
In this story