01 October 2021
UK gender pay gap reporting 'has no teeth'
Legislation is focused on monitoring the problem but not actually fixing it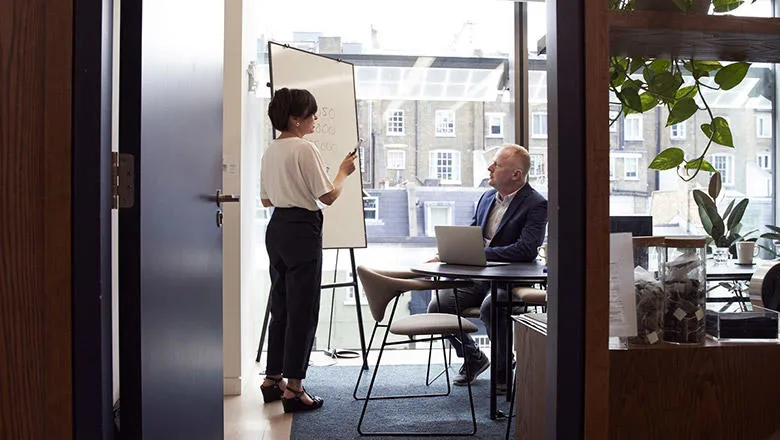 Bridging the gap? An analysis of gender pay gap reporting in six countries
Read the research
UK legislation aimed at tackling the gender pay gap "has no teeth" and is focused on monitoring the problem but not actually fixing it, according to a new study published ahead of the 5 October deadline for companies to submit their pay gaps this year.
The research, by the Global Institute for Women's Leadership at King's College London and the Fawcett Society, analysed gender pay gap reporting systems in the UK and five other countries: Australia, France, Spain, Sweden and South Africa. It found the UK ranks joint-last among these nations for the strength of its system, in part because it doesn't mandate that employers with pay gaps take steps to address them.
Researchers scored the countries across 11 indicators, awarding the UK a score of four out of 11 – joint-lowest with Australia. By contrast, Spain, which was graded the best, received a score of eight and a half.
The study involved interviews with more than 80 stakeholders in the various countries, including government officials, employers, trade unionists, academics and gender equality advocates, all with in-depth knowledge of gender pay gap reporting systems.
Those interviewed in the UK were all but unanimous that organisations with pay gaps need to be compelled to produce action plans with clear goals and timelines, spelling out how they intend to improve hiring practices, progression, promotion and policies around family leave and flexible working, in order to address pay disparities between women and men.
The study does, however, praise the UK for the transparency of its reporting system, as well as its high levels of compliance, which enables scrutiny of employers by the public, media and others – but says this pressure is not always enough to drive organisations to action.
It says "in the UK there is a transparent system with almost perfect compliance", and many employers have voluntarily taken action to address their gender pay gaps, but they are under no obligation to do so.
The report emphasises the need to change the system "from a monitoring tool to an action tool", bringing it into line with the recommendation of the UN Committee on the Elimination of Discrimination Against Women that the UK government encourage employers to take appropriate remedial measures to close pay gaps.
Other countries analysed in the report do mandate action, such as Spain and France. In the latter, for example, companies that fail to address identified gender inequalities can face heavy penalties of up to one per cent of company payroll.
According to the Government Equalities Office (GEO), between 2017/18 and 2018/19, around half of the gender pay gaps reported by UK employers narrowed. The study says that while this could be taken to suggest the reporting system is having a positive effect, it's important to recognise that almost the other half of reported pay gaps went in the other direction, widening over the same period – although the short timeframe means it is too early to judge the system's true impact.
A further way to improve the UK system, the study says, would be to lower the minimum employee threshold for reporting gender pay gaps, which at 250 "lies well above" the other countries surveyed, such as Sweden, where the threshold is 10 employees, and Spain, where it is 50.
Even if the data might fluctuate more within smaller companies, the move could have an important signalling effect, showing how much gender pay equality is seen as a priority in the UK and increasing the accountability of smaller firms, the report argues.
Overall, the study makes the following recommendations to improve UK gender pay gap reporting legislation:
Establish a legal obligation to publish action plans.
Lower the minimum employee threshold.
Introduce automatic fines for non-submission of reports.
Increase the capacity of the GEO and Equalities and Human Rights Commission to provide better guidance and support and conduct more rigorous monitoring and analysis of submitted data.
The legal analysis of the study was facilitated by TrustLaw, the Thomson Reuters Foundation's global pro bono service, and supported by Bowmans law firm.
Professor Rosie Campbell, Director of the Global Institute for Women's Leadership at King's College London, said:
"At one point, the UK led the field on gender pap reporting – but it's now falling behind other countries that are going further, faster. The transparency that enabled naming and shaming of poorly performing organisations and highlighted success stories was groundbreaking, but other nations are currently doing more, importantly compelling companies to act on identified pay gaps, so they don't just track the problem but also do something about it. This is vital: gender equality is both an urgent economic goal and a moral imperative – one we mustn't lose sight of in the wake of a pandemic that has disproportionately impacted women."
Felicia Willow, Interim Chief Executive of the Fawcett Society, said:
"Gender equality is good for business, good for our economy, and good for employees. Unfortunately, this report clearly shows just how far behind the UK is from comparable countries in reducing its gender pay gap. Reporting without action is not enough. Employers must be required to publish action plans and take meaningful steps to help our country achieve the myriad economic benefits that gender equality will bring."
Ann Cairns, Executive Vice Chair of Mastercard and Global Chair of the 30% Club, said:
"There is a saying 'what gets measured gets done' but it's clear that in this case it's just a start.
Gender pay gap reporting is a good thing. It would be encouraging if more companies did this voluntarily. Because they would be acknowledging it's a problem, being transparent and then hopefully taking actions to close the gap.

"Reporting without owning the problem is unlikely to yield good results. That's why the UK ranks low on this list. But, in my view, fining companies to make them comply is a very poor way to achieve good results. There is so much companies can do to close the gender pay gap to make the workplace more equitable, from implementing unified parental policies to ensuring they have balanced slates for interviews and succession plans. Antoine de Saint-Exupéry, the French writer and aviator once said 'a goal without a plan is just a wish'. Let's do more than blow out the candles and hope that our wishes come true."