07 November 2020
Undergraduates sought for activist community research projects
The Arts & Humanities Research Institute is pleased to offer a new, unique extracurricular research-based opportunity – Undisciplined Spaces – for first and second year undergraduate students in collaboration with the Institute for Community Studies.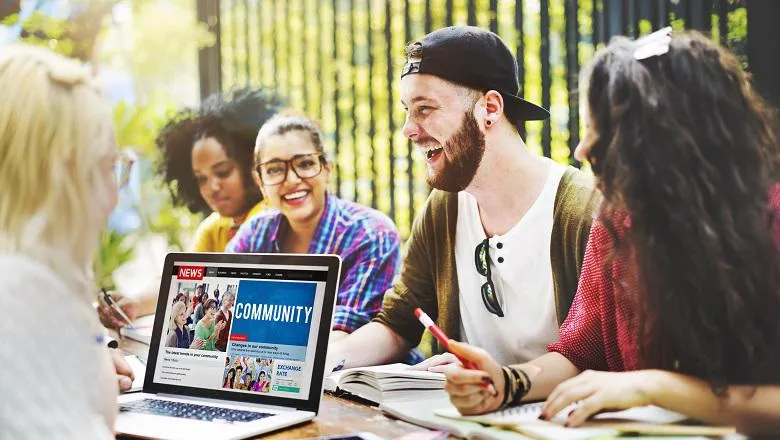 Students undertaking community research
First and second year undergraduate students at King's are invited to take part in Undisciplined Spaces, an exciting programme conceived in collaboration between King's Arts & Humanities Research Institute (AHRI) and the Institute for Community Studies (ICS), a leading UK research institute that places people and communities at its heart through community-led research.
Undisciplined Spaces is aimed at those students from across the College with a deep desire to make a difference in their local communities and who possess an interest in, or passion for, research. Through the programme, students will be supported to develop creative, online research projects based on activism around marginalisation, diversity, exclusion and inclusion issues within the particular locality in which they live (i.e. where they spend most of their term time) anywhere across the globe.
In devising and delivering their projects, students will be supported through a mix of facilitated and self-directed online content delivered by the ICS. They will also be partnered with community researchers from the ICS' Peer Research Network to support their projects. Structured online workshops will enable students to develop the skills required to undertake creative community research, exploring approaches such as video call walks, photo tasks, reflexive journaling, storytelling, digital diaries and more. No previous experience of creative research is required, just a desire to make a positive difference through research in your local community.
In partaking in the programme, students will develop cultural competencies – thinking about themselves in terms of the similarities and differences with the community researchers and the localities in which their projects are based. Through reflexive exploration of positionality and intersectionality, students will come to understand their role and potential in community research, alongside developing experience of creative research approaches.
The estimated time commitment is 2 - 3 hours per week over the duration of the project (January 2021 – September 2021). Commitment over the summer months will be light.
Further details of the programme and how to apply are available on the Undisciplined Spaces webpage. The deadline for applications is 5pm, Monday 30 November. Online interviews for shortlisted candidates will be held w/c 7 December.
Please direct any questions about the programme to Dr Ed Stevens (Manager, AHRI) at edward.stevens@kcl.ac.uk