05 September 2019
Viewing the Invisible breaks down boundaries between science and art
An exhibition bringing together science influencers and artists to explore the similarities in their working methods has opened at the Bush House Arcade.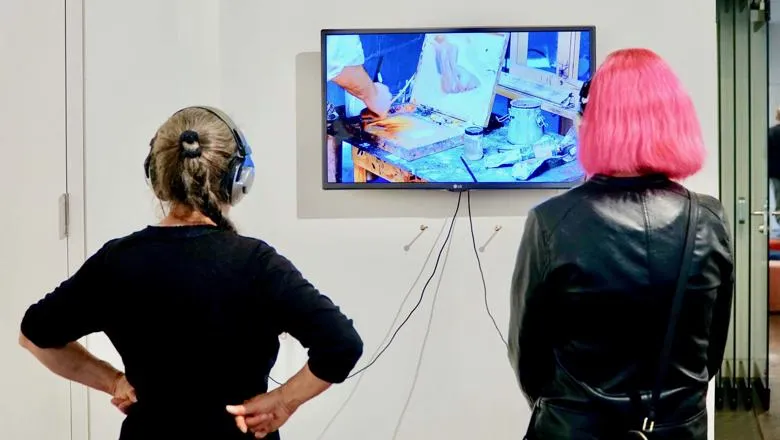 Image by Nada Walton, London Fine Art Studios
Viewing the Invisible has been led by Dr Rivka Isaacson, Reader in Chemical Biology, Department of Chemistry within the Faculty of Natural & Mathematical Sciences.

The exhibition is a collaborative project between King's and London Fine Art Studios, supported by the BBSRC (Biotechnology and Biological Sciences Research Council) and in collaboration with the National Portrait Gallery.

The Private View on Tuesday 3 September was attended by guests from across the Faculty, the featured artists and their families, as well as members of the cultural community around King's.
Executive Dean of the Faculty, Professor Michael Luck, introduced the event, underlining the role of artistic collaborations within the Faculty, including pottery by Dr Nadav Drukker and the recent 5G-enabled theatre performance led by the Centre for Telecommunications Research.

Rivka spoke about the origins of the project and the day-to-day parallels in the working lives of scientists and artists, especially in generating ideas, testing and validating them, and advocating for time and resources to pursue a deeper investigation.

London Fine Art Studios' founder Ann Witheridge concluded the evening's introductory speeches and invited guests to explore the paintings, film and sculpture for themselves.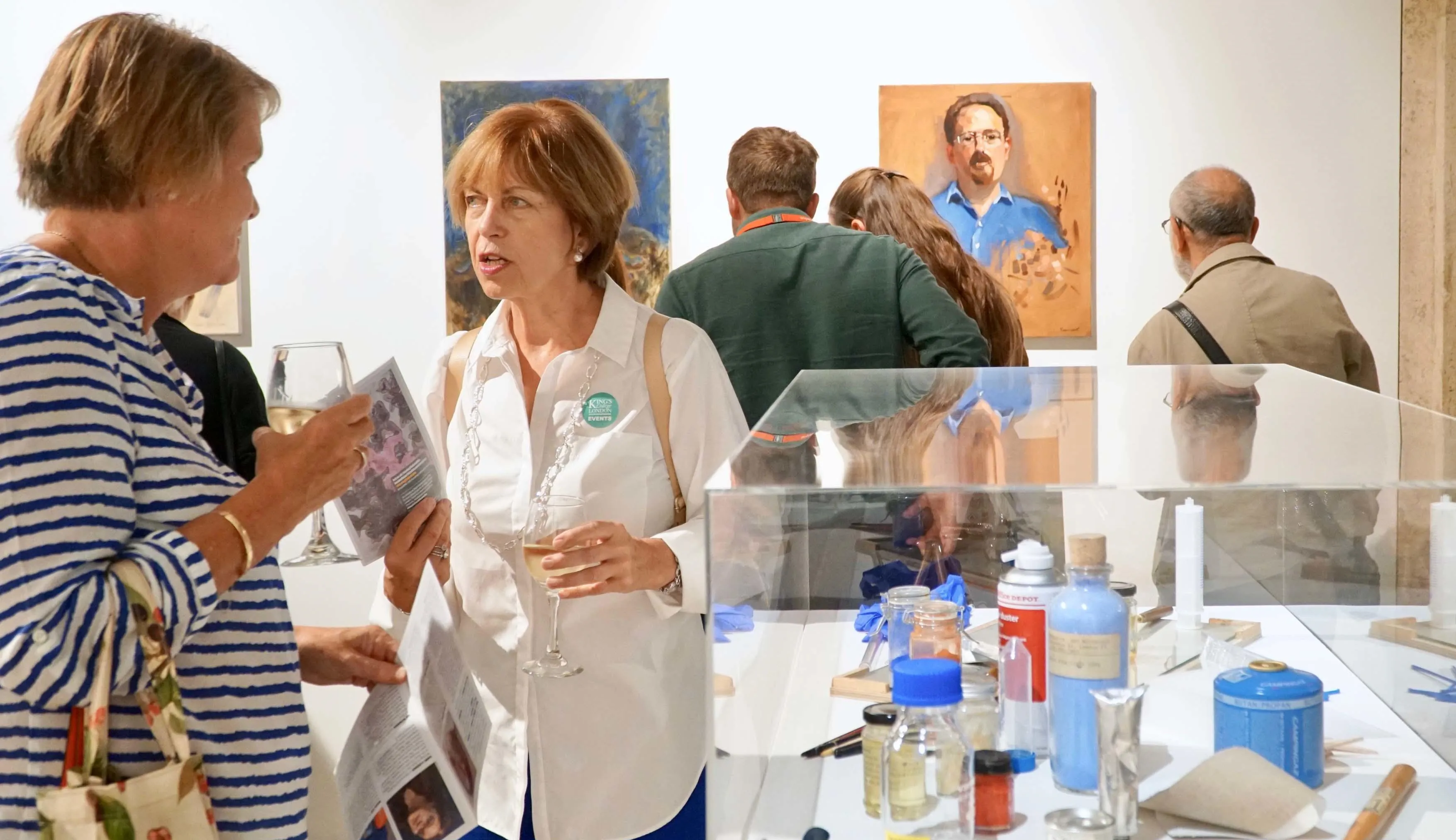 Through the close study of shapes and constituent parts, scientists and artists alike seek to demystify the human form. This shared approach challenges the popularly held belief that science and art exist at polar ends of a spectrum. Viewing the Invisible showcases the ways in which both disciplines work together, exploring how scientists and artists can support each other in disseminating research and enriching creativity.

Best-selling author Naomi Alderman (The Power) has given her time to the project, as did five other experts who have contributed to the promotion and practice of science. Viewing the Invisible breaks down perceived boundaries of knowledge, and seeks to demystify, inspire and inform enriching new ways of working.


Viewing the Invisible
2 - 20 September 2019
Free entry, Monday to Friday, 10:00 – 17:00
Arcade at Bush House, South Wing, Strand WC2B 4PJ
The exhibition will also be open for Open House London on 21 and 22 September 2019.
Images by Nada Walton, London Fine Art Studios
In this story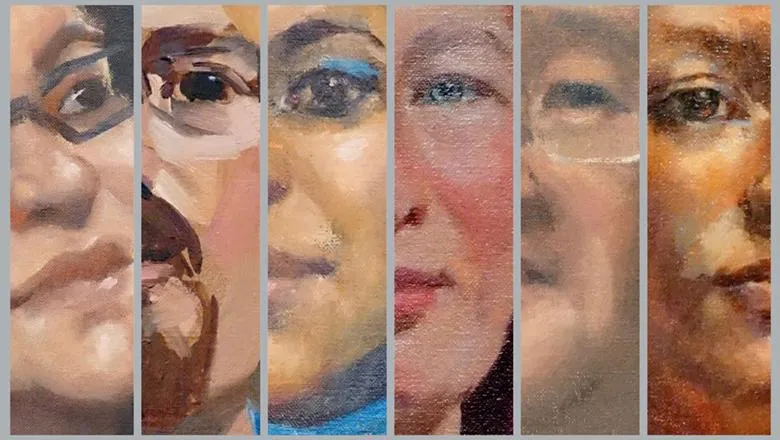 An exhibition bringing together scientists and artists to explore the similarities in their working methods.