20 August 2019
Visit by delegation from National Taiwan University results in future Memorandum of Understanding
On 14 August a delegation from the National Taiwan University College of Medicine visited FoDOCS to explore possible student exchange and research collaborations.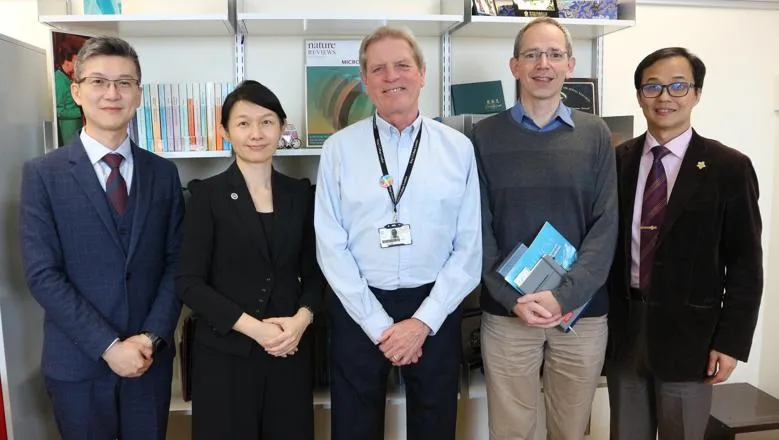 Profs. Wu, Chen, Curtis, Green and Chiang
The National Taiwan University (NTU) is recognised as the most prestigious comprehensive university in Taiwan and one of the leading clinical training centres in the Asia-Pacific region. The delegation consisted of NTU Associate Dean and Assistant Dean for International Affairs, Prof. Cheryl Chia-Hui Chen and Prof. Chih-Kang Chiang, along with the Director of Science and Technology at the Taipei Representative Office in the UK, Prof. Jiun-Huei Proty Wu.
The visitors described existing active PhD and post-doctoral international exchange programmes funded by NTU while Executive Dean Professor Mike Curtis and Vice-Dean International (Research) Professor Jeremy Green introduced the group to the faculty. In warm and positive discussions, it was agreed to work towards a Memorandum of Understanding to facilitate undergraduate, PhD and postdoctoral exchanges between the institutions in the future. 
In this story