25 February 2020
Visit from King's team helps build on academic partnership
A special collaboration between King's College London and a university in Egypt was celebrated during a visit by a team of academics.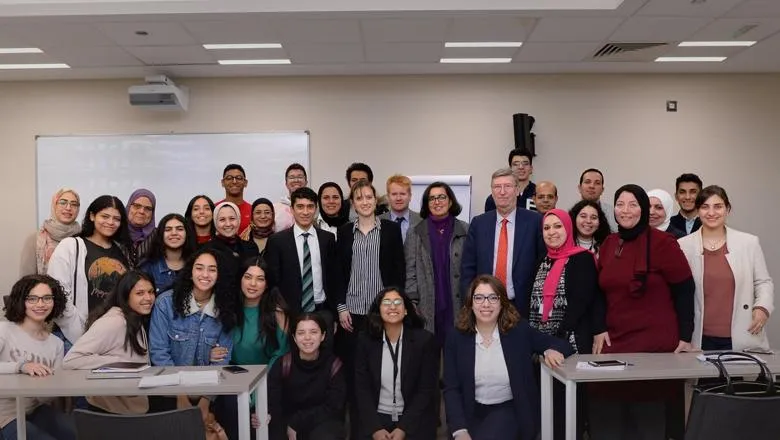 The King's College London team with staff and students at New Giza University, in Egypt.
Professor Jeremy Jennings, head of the School of Politics and Economics at King's, lead the four-strong team on a visit to the School of Economics and Politics at New Giza University (NGU), in Cairo, from 19-20 February.
The visit came as part of a five-year collaboration between the two universities, which was signed in October last year and will see the Department of Political Economy at King's support the design and delivery of an undergraduate BSc in economics at NGU.
Prof Jennings said: "It was a pleasure to meet with students and academics at New Giza and to see the collaboration between King's and NGU flourishing. We look forward to seeing this partnership continue to grow and develop in the years ahead and hope it will pave the way for more collaborative working in future."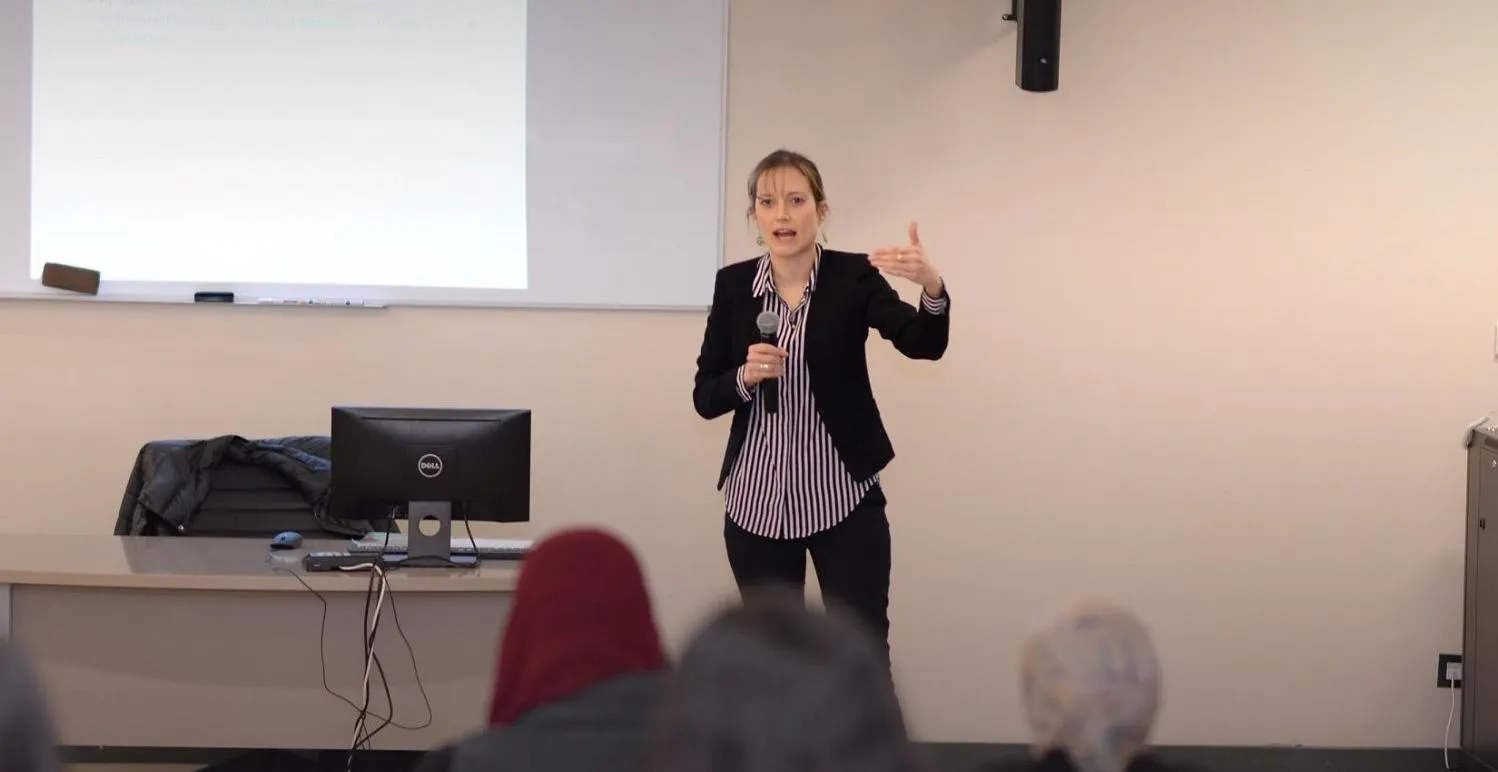 Dr Elisa Cavatorta addresses students.
Alongside Prof Jennings, King's academics Dr Elisa Cavatorta, Dr Gabriel Leon, and Dr Colin Jennings met with the NGU faculty members and students, and helped to run a series of sessions and workshops.
There was a roundtable discussion on Brexit, a core curriculum workshop, two research presentations, and an assessment methods workshop held across the two-day visit.
The King's contingent and Dr Hala Sakr, dean of the School of Economics and Politics at NGU, also met with Khaled Radi, assistant minister of foreign affairs and director of the Institute for Diplomatic Studies, to discuss aspects of future co-operation. Dr Hassan Elbahtimy, from the War Studies department at King's, also attended.
The collaboration agreement was the second to be made between King's and NGU. The first was launched in 2016 between King's Business School and the private university for its undergraduate business programme, which is now in its fourth year.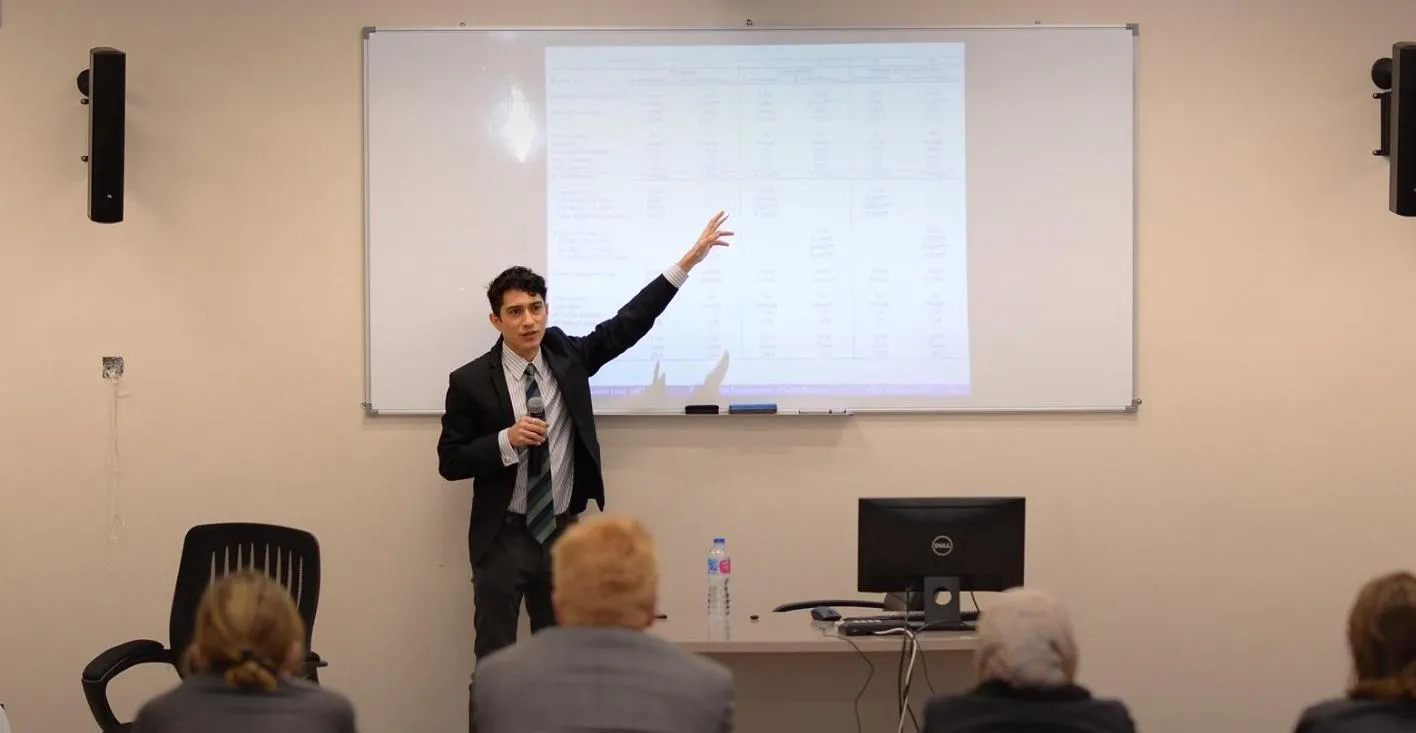 Dr Gabriel Leon
In this story