05 September 2018
We have a moral imperative to use research to help create more women leaders
Professor Rosie Campbell, Director of the Global Institute for Women's Leadership
Inaugural blog by the new Director of the Global Institute for Women's Leadership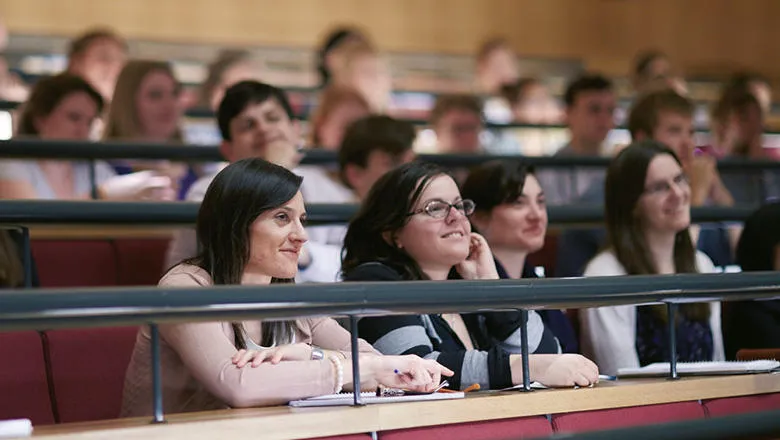 Research is key to progress on gender equality
I am absolutely delighted to be joining the Global Institute for Women's Leadership at King's at this important moment. There is so much work to be done, but also a renewed energy and commitment as the #MeToo movement and campaigners around the world have succeeded in changing the conversation about gender equality. 
The Institute has a bold vision; it aims to help to create a world in which 'being a woman is not a barrier to becoming a leader in any field, nor a factor leading to negative perceptions of an individual's leadership.' There has been enormous progress in women's leadership across the globe in the past 50 years, but inequities remain entrenched, and continuing progress is not inevitable. At this moment when global economic and power structures appear to be in flux, we must step up efforts to ensure that the transformative power of gender equality for economic growth and quality of life is widely understood and that the highest-quality evidence reaches the decision makers who will shape our futures.
The Institute's focus on leadership is a key addition to the range of organisations working to promote gender equality. There are multiple active and effective organisations focused on raising women's and girls' access to healthcare and education, and while these measures are undoubtedly of huge benefit, alone they are unlikely to rupture the glass labyrinths faced by women as they progress to become leaders.
We want to work on leadership at every stage of the life course, without ignoring or undervaluing the significance of primary interventions. Supporting partners focused on basic education and health care, with an intersectional and truly global approach, will therefore be key. Too much of our understanding about which measures help to create more gender-equal working environments is based on single-sector or single-country studies generated and shared within silos. The Institute aims to help bust these silos by fostering networks for sharing and producing interdisciplinary and international applied research on women's leadership.
As a political scientist, my research has focused on political participation and representation. I have studied the barriers women politicians face when seeking election and how such women are evaluated. When I embarked on my academic career my goal was to give a public airing to women's priorities and concerns. My PhD attempted to do this by examining gender and voting behaviour in Britain, and in later work I looked at whether female voters' preferences were better represented by women politicians, and whether there was a demand for more of them among the public.
Rigorous, independent research is an essential component of a functioning democracy, and universities have a moral imperative to try to make a positive difference through sharing their research. These twin goals, of producing high-quality research and ensuring it has an impact on real-world policy debates, are central to the ambitions of the Global Institute for Women's Leadership.
As Australia's first female Prime Minister, Julia Gillard, who chairs the Institute, understands the challenges and opportunities faced by women leaders. To be able to combine her experience and understanding with first-class research is a unique opportunity to reach a truly global with audience with evidence of what works.
In short, I cannot wait to get started. The Global Institute for Women's Leadership is ideally placed to help deliver real progress on women's access to leadership, and to help change the judgements made of them once they get there.