11 March 2019
What makes a Classic? King's College London visits Hong Kong
Dr Arlene Holmes-Henderson
From 18 to 22 February 2019, six representatives from King's College London (KCL) visited the University of Hong Kong (HKU) and the ISF Academy to explore the relationship between Eastern and Western Classics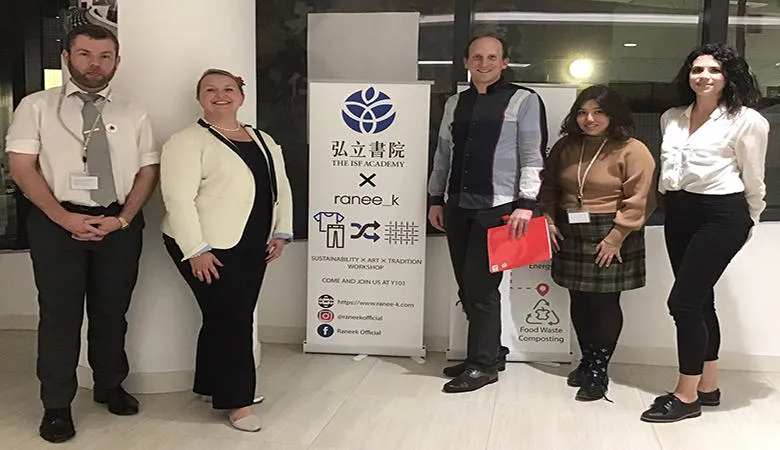 With support from the KCL-HKU Strategic partnership fund, staff from the Department of Classics (Dr Martin Dinter, Dr Daniel Orrells and Dr Arlene Holmes-Henderson) and the Department of Comparative Literature (Professor David Ricks and Dr Justine McConnell) together with an undergraduate representative from the King's Classics society (Astrid Khoo) gave a series of school talks and participated in an academic workshop at HKU.  
Topics ranged from tattoos in antiquity to T.S. Eliot and the Classics in the European imagination in the twentieth century. Students, teachers and academic colleagues both at ISF and HKU commented on the breadth of topics covered during our visit from comparative classics across the school curriculum to gender roles in Greek drama to Ancient philosophy (Eastern and Western) and much more. 
It was our great pleasure to meet KCL alumni during our visit to Hong Kong and thanks to Dr Dawson Woo (Medicine 1988) we spent an exciting evening at Happy Valley racecourse. Since leaving King's, the alumni we met have gone on to hold leading roles in various sectors in Hong Kong including venture capital, law, construction, finance and hospitality. We academics were certainly amateurs when it came to horseracing but our hosts were very patient and taught us the basics. 
We look forward to welcoming our HKU partners to London for their reciprocal visit in October 2019.