08 March 2019
#WomenOfKings - Anna Zampetaki
Celebrating and elevating King's women for International Women's Day.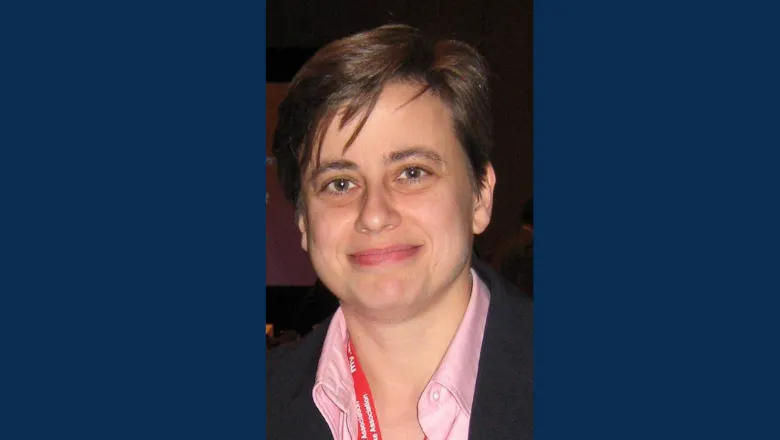 Dr Anna Zampetaki
It's International Women's Day on Friday 8 March – a global day celebrating the social, economic, cultural and political achievements of women. This year's theme is Balance for Better, which calls for a more gender-balanced society. From the board room to the government, media coverage to employment, gender balance is essential for economies and communities to thrive.
To celebrate International Women's Day, we spoke to women from the Faculty of Life Science & Medicine King's about their careers, inspirations and what drives them.
"I always thought that epigenetics was a fascinating field and found the idea of horizontal transmission of noncoding RNAs extraordinary"
Dr Anna Zampetaki is a Lecturer in Cardiovascular Biology within the School of Cardiovascular Medicine & Sciences. 
What are you proudest of in your career?
I am proudest of my research which focuses on understanding the molecular mechanisms involved in vascular remodelling. I am particularly interested in the role of noncoding RNAs, transcripts that do not encode a protein. These transcripts provide an additional regulatory layer and control gene expression epigenetically. Intriguingly, our studies indicate that cells regularly package and secrete noncoding RNAs. Accumulating evidence suggests that this extracellular noncoding RNA pool maybe distinct in disease and hence may serve as a 'molecular signature'.
Why did you decide to go into this field of study/research/work? What would you tell women who want to study in your field?
I always thought that epigenetics was a fascinating field and found the idea of horizontal transmission of noncoding RNAs extraordinary. It is now well established that the secreted transcripts are functional while several studies suggest that they also have a role in the recipient cells facilitating intercellular communication. Although this is still work in progress, the field is moving very fast taking advantage of rapid developments in 'omics' technologies and bioinformatics.
Who or what made you want to work in this field? How has your field changed since you started, and where do you see it going in the future?
The discovery of noncoding RNAs effectively forced us to revise the central dogma of biology. Apart from that, I really liked the idea that cells employ noncoding transcripts to safeguard the robustness of the biological system. Since these first reports multiple studies indicate a critical role of noncoding RNAs in all aspects of cellular function. This is an exciting era in biomedical research. I expect that in the coming years we will be able to integrate the noncoding RNA profiles with the genetic variation, protein expression and metabolic profiles to better understand diseases and design novel more effective therapeutic approaches.
In this story