19 January 2022
YTL Centre announces first Graduate Fellow
The Yeoh Tiong Lay (YTL) Centre for Politics, Philosophy & Law has appointed Franka Pues as its first YTL Graduate Fellow.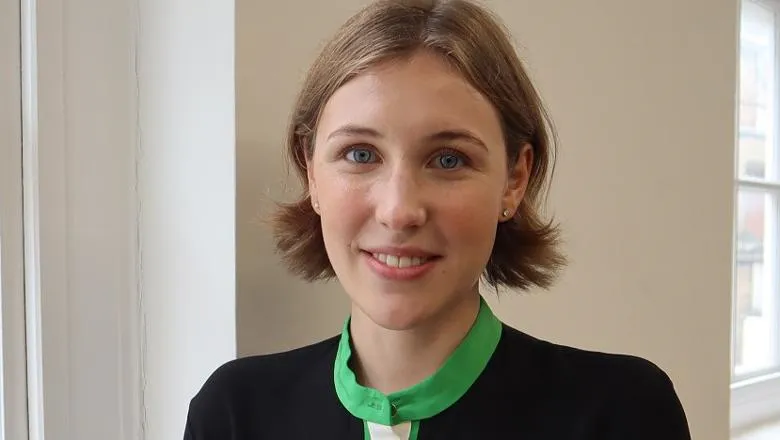 The Fellowship, which includes funding of £5,000, covers the current academic year.
Franka completed a MA Global Ethics & Human Values at King's in 2020. She is now in the first year of her PhD research, which focuses on the use of artificial intelligence (AI)-derived social media open source evidence for the prosecution of war crimes.
Franka Pues: "I'm researching in more detail the role AI-derived, open source evidence – in this case, photos and videos shared on social media - can play in war crimes proceedings, or proceedings at the International Criminal Court. I'm looking specifically at how this novel form of evidence can be implemented, what role it can play, and how it will be perceived by the judges.
The potential of social media open source evidence has been recognised for some years, with organisations including Amnesty International, Bellingcat and The New York Times establishing dedicated units. Footage uploaded to social media by those present at the US Capitol on 6 January 2021 has recently been used in the US Courts.
Franka Pues: "There is a lot of potentially-useful information on social media but, because there is so much, it's impossible to sort through it and to find the relevant pieces of evidence. When you pair open source evidence with AI, all of a sudden you have this mechanism that can filter it and give you the most relevant pieces. So, technically speaking, that's a very, very good thing, but of course there are various ethical and legal implications which make it a lot more difficult.
"As an example, in terms of providing evidence of war crimes, from Syria alone there are I think six million minutes of relevant footage available from social media, much of it having been saved by the Syrian Archives. Nobody can go through that amount of footage, and you also have the problem of the people involved being traumatised by looking at this footage, so it would be really useful to pair AI with the evidence recovery process."
The YTL Graduate Fellow will play an active role in the activities of the Centre, supporting the organisation of events and other initiatives.
Franka describes her YTL Fellowship as "wonderful": "As a PhD student, this Fellowship provides a really great way to engage in one of King's Research Centres. I think especially in law, PhD research can be a very isolating process, so it's really, really nice to be able to work collaboratively with others in The Dickson Poon School of Law and I think being part of the Centre will help with that.
"Being involved in the Centre's events will also give me a lot of touch points with people along the way. The Centre organised a really great graduate conference in December. It was a big event, over 2 days, and very well-organised, with lots of different lectures - a great chance to hear about the speakers' new research. Being able to say you are a Fellow of the Centre gives you a great starting point, to interact with other PhD students and with academics in other universities.
"It's really good to know that these opportunities are out there for students at King's. I didn't know this opportunity existed when I was applying, so it's nice to see that King's has that support network."
The YTL Graduate Fellowship is open to all currently registered research students. The selection is made on a combination of academic merit and financial need.