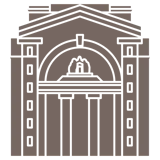 Mr Abhinaba Saha
PhD Student in Banking & Finance
Contact details
Biography
Project Title: Impact of Banking Concentration on Systemic Banking Crises Prediction in The Eurozone: A Multinomial Logit Approach
Supervisors: Dr Daniele Massacci, Professor David Aikman
Year of Entry: 2021, Full-Time
Abhinaba Saha is a PhD student in Banking & Finance at King's Business School. 
Research student in King's Business School. Research interest mainly revolves around recognizing and understanding novel threats to the global banking system along with studying macroprudential policies in the interest of attaining and maintaining financial stability. Particular interest in the impact of modern disruptive technology like blockchain and threats rising from crypto assets and climate-risk investing on the traditional banking system.
Abhinaba takes Finance Trading Program classes and designs Market Intelligence classes for undergraduate and postgraduate students in King's Business School, where the main goal is to complement the students' theoretical knowledge of finance with insights into more application-based and industry-oriented topics through usage of Bloomberg and other financial platform software.
Areas of expertise
Applied econometrics
Quantitative finance
Macroprudential policies