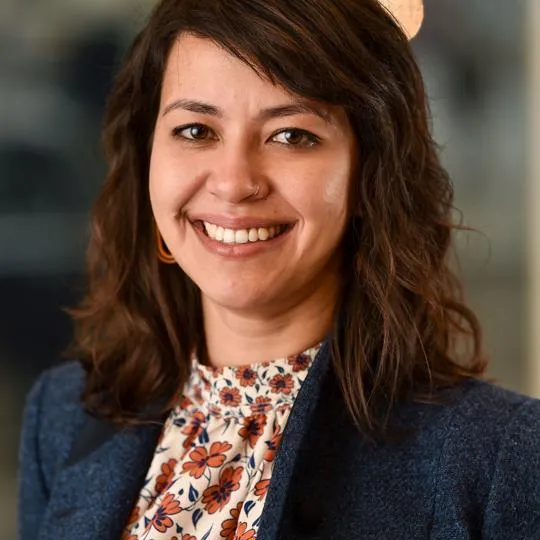 Dr Aiko Ikemura Amaral
Lecturer in International Development
Contact details
Biography
Dr Aiko Ikemura Amaral joined the Department of International Development at King's College London in 2022. Aiko's research addresses the politicisation and urbanisation of indigeneity in Bolivia; the personal narratives of women who work in street markets; and the everyday dimensions of broader development related issues and transformations in urban contexts of Latin America.
Aiko holds a PhD in Sociology from the University of Essex and a MSc in Politics from Universidade de São Paulo. She is also a Visiting Fellow at the Latin America and Caribbean Centre at London School of Economics and Political Science, and a Teaching Associate of the Centre of Latin American Studies at the University of Cambridge.
Research
Intersectional inequalities and identities
Indigenous urbanisation/urban indigeneity in Bolivia and Brazil
Urban food security in Brazil
Social and spatial mobility in Latin America
Informal work
Aiko's research takes on an interdisciplinary approach to address intersectional identities and inequalities in Latin America. She has experience conducting research in Brazil, Bolivia and in the UK, focussing on everyday narratives of social and spatial mobility, food security, and informal work employing qualitative and participatory research methods to highlight the articulations of gender, race, and class.
In her research collaborations, Aiko further addresses topics including gender and academic research, the interactions between state and social movements, the emergence of new subjectivities in urban peripheries, South-South migration and labour market inequalities.
Aiko welcomes PhD proposals looking to study any of the following areas:
Qualitative and participatory approaches to intersectional inequalities and identities
Mobilities and migration
Informal, domestic and gig work
Urban food security
Urban indigeneity and indigenous social movements in Latin America
Teaching
Undergraduate
 4YYD0001 Introduction to Development studies
Postgraduate
7YYDN040 Introduction to Qualitative Methods
Further details