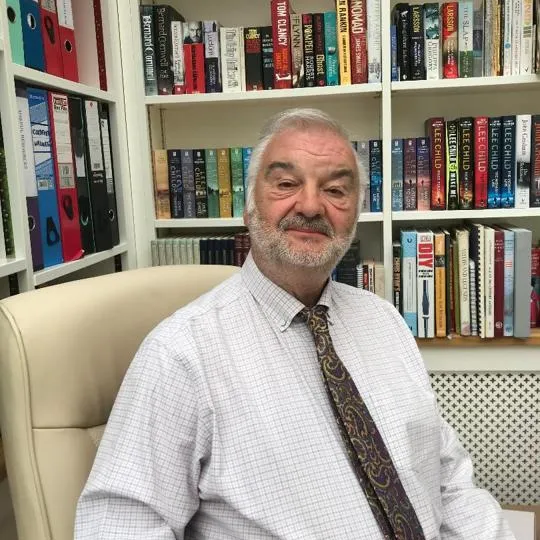 Professor Alan Sinclair MSc, MD, FRCP
Visiting Professor in Diabetes Care
Director, Foundation for Diabetes Research in Older People (FDROP)
Contact details
Biography
Professor Alan Sinclair is an international expert in diabetes and clinical gerontology and founded the Foundation for Diabetes Research in Older People (fDROP) at Diabetes Frail.
He is a former Professor of Medicine at the University of Bedfordshire and a former Dean at the Bedfordshire & Hertfordshire Postgraduate Medical School. He is a recognised WHO expert in frailty and older people, and in diabetes. He has provided advice for the UK NICE organisation, British Geriatrics Society, Diabetes UK, ABCD, Joint British Diabetes Societies, Care Quality Commission (CQC) and the UK Government Department of Health on matters relating to diabetes in older people. He is chair of the European Diabetes Working Party for Older People (EDWPOP) and has provided diabetes education for the International Association of Gerontology and Geriatrics (IAGG).
Alan was the first National Clinical Lead for Diabetes in Older People at NHS Diabetes in 2012. He has produced several national and international guidelines on diabetes care for older people. In 2013, he was awarded the IAGG Presidential Medal (highest honour the IAGG can bestow on a doctor) for services to older people and diabetes.
Professor Sinclair works closely with Professor Angus Forbes at King's College, London in the area of diabetes, older people and frailty and together have had several recent high profile publications.
Alan is currently Chair of the multi-professional National Advisory Panel on Care Home Diabetes (NAPCHD) which aims to launch a Strategic Document of Diabetes Care in late 2021.