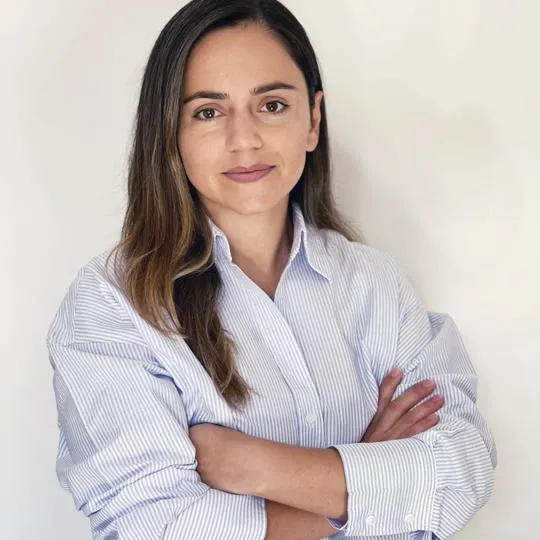 Dr Almarina Gramozi
Lecturer in Economics
Contact details
Biography
Almarina Gramozi is a Lecturer in Economics (AEP) at the Department of Political Economy and a Quantitative Political Economy Group member at King's College London. Prior to moving to King's, she was a researcher and teaching associate at the University of Cyprus, the University of Ioannina and the Agricultural University of Athens. Almarina holds a PhD (2020) in Economics from the University of Cyprus.
Research interests
Almarina's research covers a wide range in the field of Macroeconomics. Her interests lie in the intersection of labor economics and economic growth, focusing on Search and Matching models and quantitative methods (micro and macro level). She is mainly interested in exploring talent misallocation in the labor market related to gender and race and the macroeconomic impact. Her research agenda also includes an interest in exploring the link between individuals' financial expectations and macroeconomic policy changes such as taxation and allowances.
Office hours
Office hours are by appointment. You can book here
Teaching
MSc Economics and Policy Dissertation (PG)
Principles of Economics (UG)
Game Theory and Strategic Decision-Making (UG)
PhD supervision
I welcome enquiries based on my research interests.
Latest publications
Measuring the Welfare Costs of Racial Discrimination in the Labor Market, Gramozi, A., Palivos, T. & Zachariadis, M., 31 Oct 2022, In: ECONOMIC INQUIRY.
On the Degree and Consequences of Talent Misallocation for the United States (with Theodore Palivos and Marios Zachariadis), R&R, Economic Inquiry, July 2021.
Talent Misallocation in Europe (with Theodore Palivos and Marios Zachariadis), August 2020.