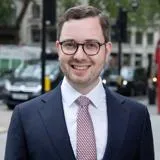 Dr Andrés Gvirtz
Lecturer (Assistant Professor) in Marketing Technology and Innovation
Contact details
Pronouns
He/Him
Biography
Andrés Gvirtz is a Lecturer (Assistant Professor) in Marketing Technology and Innovation at King's Business School at King's College London. His research focuses on 'who' and 'where' consumers are, aiming to improve our understanding of consumer behaviour by combining personality data (who) with spatial information (where).
Andrés advises several technology start-ups and routinely collaborates with companies, e.g. with the Nokia Bell Labs, where he also worked as a Data Science Researcher. He has a background in management consulting, having worked at McKinsey & Company, Boston Consulting Group, UBS and PwC.
Before joining King's College London, he was a supervisor for Marketing at Judge Business School and taught Psychometrics at the Department of Psychology, University of Cambridge, where he was nominated for the Student Led Teaching Awards. Combining psychological and econometric methods, Andrés worked as a Research Assistant at Yale's Economics Department and at Harvard's Psychology Department.
He holds a PhD in Psychology from the University of Cambridge and was a Visiting Fellow at Harvard Business School. At Cambridge, he was a finalist for the Cambridge Applied Research award and held the honorary Vice-Chancellor Award (Cambridge Trust), an Economic and Social Research Council studentship (ESRC-UKRI) and was selected as a Peterhouse Scholar.
Previously, he received a MPhil in Psychology (University of Cambridge) and a BA in Economics and Psychology (Clark University) as a scholar of the German National Academic Foundation (Studienstiftung) and the Gerhard C Starck Foundation.Andrés is looking forward to hearing from interested researchers, students and industry partners, please reach out via e-mail.
Are you currently accepting new PhD students?
No