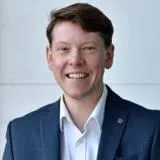 Dr Anthony Vernon PhD, FHEA
Reader in Neuropsychopharmacology
Contact details
Biography
Research in the Vernon lab is focused on two themes:
1) Maps to mechanisms: To understand how alterations in brain structure and function observed in patients with mental health disorders align with appropriate experimental models. This is necessary to advance knowledge of causative biological pathways and mechanisms and facilitate discovery of novel therapeutics.
2) hiPSC models and neurodevelopment: Using microglia and neurons differentiated from hiPSC, we seek to understand how genetic risk for neurodevelopmental disorders impacts on human neurodevelopment "in a dish".
I am Training co-ordinator for the UKRI MRC Centre for Neurodevelopmental Disorders. Together with Dr Laura Andreae, we run the MRC PhD program. I co-lead a distance-learning module entitled "Neurodevelopmental Disorders from Bench to Bedside".
Please see my Research Staff Profile for more detail.
Key Collaborators:
Dr Deepak Srivastava, King's College London
Professor Jason Lerch, University of Oxford
Professor Gerd Kempermann, Technische Universität Dresden
Professor Urs Meyer, University of Zurich