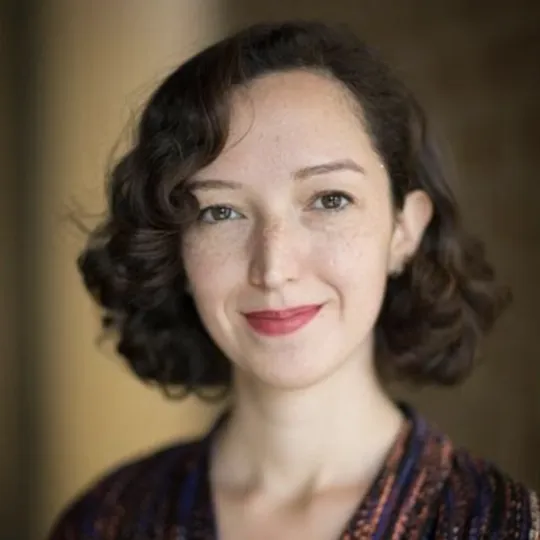 Dr Astrid Van den Bossche
Lecturer in Digital Marketing and Communications
Contact details
Biography
Astrid Van den Bossche is a Lecturer in Digital Marketing and Communications at the Department of Digital Humanities, King's College London. Prior to joining DDH, she was a Lecturer and Director of Learning and Teaching at the Institute of Management, Goldsmiths. She completed her DPhil at the Saïd Business School, University of Oxford, in 2019, and holds a BA in Liberal Arts from University College Maastricht, a MSt in Film Aesthetics from the University of Oxford, and a MSc in Management from London Business School. She also has experience as a brand strategist.
Astrid is interested in computational approaches to studying consumer culture, spanning advertising history to contemporary digital phenomena. Her doctoral dissertation, for example, examined the iconic Maidenform "I dreamed…" campaign (United States, 1949-1969) using digital historical methods. Her current work ranges from studies on influencers to the metaverse, always with an eye towards how people and organisations make sense of their economic contexts and strategically engage with promotional cultures. In a separate project, Astrid is looking at the representation of money and markets in children's picture books. She is particularly interested in the development of theory of mind in consumer contexts, in gender bias in market-related storytelling, and in the relationship between fictionality and promotional language.
Together with Dr Anat Rosenberg and Dr Kristof Smeyers, Astrid convenes the 'Enchantments in the History of Capitalism' research network.
Research interests and PhD supervision
Computational and digital approaches to understanding consumer and promotional cultures
Marketing history and theory
Economic socialisation through fiction
Work and leisure in web3
Selected publications
Van den Bossche, A. (2022). Studying digitised historical advertisements: Experiments, explorations, reflections. Journal of Marketing Management.
Hansen, M. & Van den Bossche A. (2022). From newspaper supplement to data company: Tracking rhetorical change in the Times Higher Education's rankings coverage. Poetics.
Seregina, U. & Van den Bossche, A. (Eds., 2022). Art-Based Research in the Context of a Global Pandemic. Routledge: London.
Van den Bossche, A. (2021). In Search of the Female Gaze: Querying the Maidenform archive. In The Routledge Companion to Marketing and Feminism, Eds. Pauline Maclaran, Lorna Stevens, and Olga Kravetz, Routledge: London
Campana, M., Van den Bossche, A., Miller, B. (2020). #dadtribe: Performing Sharenting Labour to Commercialise Involved Fatherhood. Journal of Macromarketing, 40(4), 475–491.
Teaching
Astrid teaches across topics in digital marketing, digital communication, and consumer culture (contemporary and historical). She also has experience teaching programming to beginners. Her preferred teaching method draws on 'Problem Based Learning', which she adapts as required to suit the needs of her students.