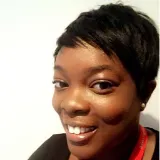 Dr Bahijja Raimi-Abraham
Senior Lecturer in Pharmaceutics
Contact details
Biography
Biography
Dr Bahijja Raimi-Abraham is a pharmacist, recently promoted to Senior Lecturer/Associate Professor in Pharmaceutics at King's College London, Founder and Academic Lead of King's College London Fight the Fakes and Pharmacy Working Group Lead for the African Diaspora Malaria Initiative. She leads her research group 'The Raimi-Abraham Group' were her primary research focus is the intersection of two key themes: (i) the generation of non-animal cell-based infectious disease models and (ii) the design and development of nanotheranostic antimicrobial metallodrugs. Dr Raimi-Abraham's work in research-informed teaching has also been recognised by the Nuffield Foundation. Dr Raimi-Abraham channels her advocacy, awareness and stakeholder engagement activities towards addressing the global issue of substandard and falsified (SF) medicinal products and devices through King's College London Fight the Fakes.
Dr Raimi-Abraham is the founder and host of Monday Science (selected in the top 25 Best UK Science Podcast by Feedspot and recently listed on Amazon Music's Best Podcast of Week), a weekly podcast that discusses the latest in Science, Health and Technology. Monday Science previously received funding from the Royal Society of Chemistry towards a project aimed at opening conversations about diversity in chemical sciences and engaging the public with chemistry using creative approaches.
Dr Raimi-Abraham is the first graduate of the University of East Anglia School of Pharmacy to be awarded a PhD and was the 2018 recipient of the Outstanding Woman in STEM Precious Award. Dr Raimi-Abraham is a Board Member of the Academy of Pharmaceutical Sciences of Great Britain (APS). More recently, Dr Raimi-Abraham was the recipient of the 2022 APS Emerging Scientist Award.
Before her current position at King's, Dr Raimi-Abraham held positions at University College London (UCL) as an Engineering and Physical Sciences Research Council (EPSRC) postdoctoral researcher position and at the European Medicines Agency (EMA) as a seconded Quality National Expert.
Public Engagement and Media
Dr Raimi-Abraham has an extensive and original public engagement and media portfolio which includes uniquely exploring the use of street art to engage the public with Science, Technology, Engineering and Mathematics (STEM) and TEDx talk (TEDx Talk title 'Elements of Change: Becoming an Independent Researcher').
Dr Raimi-Abraham is passionate about promoting pharmacy and pharmaceutical sciences to the public and wider communities for example working with BBC News Africa on their campaign to raise awareness on the impact of fake medicines in Africa "How can you tell the difference between real and fake medicines? ", "Spotting fake medicines with your mobile phone", " BBC News – People Fixing the World" (produced by Hannah Gelbart), invited to contribute to the International Pharmaceutical Federation (FIP) Wise (Women in Science and Education) Words with a focus on the theme Women Shaping Pharmaceutical Sciences series and as a consultant the 'Go and No-go pills' Somerset House 24/7 exhibition, visited by ~35,000 people (October 2019 – February 2020). Dr Raimi-Abraham is also actively involved in a number of outreach activities, such as giving presentations at schools.
Teaching
Dr Bahijja Raimi-Abraham is a Fellow of the Higher Education Academy (recognition reference: PR163577).
Dr Raimi-Abraham teaches on both undergraduate (UG) and postgraduate (PG) taught programs within the School of Bioscience Education, namely the Pharmacy (MPharm) Programme and MSc in Pharmaceutical Analysis, Technology and Biopharmaceuticals. Dr Raimi-Abraham is the Respiratory and Musculoskeletal System (30-credit level 5 module) Module Lead.
She also regularly supervises UG and PG research projects which often result in publications, with the student being either first or second authors. Dr Raimi-Abraham is happy to host pharmacy students in her lab and recently hosted an exchange pharmacy student from the United States of America (funded and facilitated by The International Pharmaceutical Students' Federation) and supported the student to write a commentary about their experience which was published in the American Journal of Health Systems Pharmacy.
Dr Raimi-Abraham is a member of the Faculty of Life Sciences and Medicines (FOLSM) Education Quality Committee and a member of the School of Cancer and Pharmaceutical Sciences Development, Diversity and Inclusion (DDI) Committee.
Social Media
King's College London Website - https://www.kcl.ac.uk/people/bahijja-raimi-abraham
The Raimi-Abraham Group Website - https://www.theraimiabrahamgroup.com/ (social media details available via website)
King's College London Fight the Fakes - https://kclfightthefakes.wixsite.com/fakes (social media details available via website)
Monday Science Podcast - https://www.mondaysciencepodcast.com/ (social media details available via website)
Research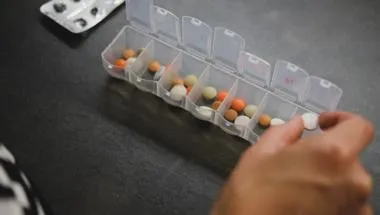 The Medicines Development Research Group develops novel materials, formulations, drug delivery devices, manufacturing, analytical, and digital technologies.
Status not set
News
The awards included the Academy of Pharmaceutical Sciences' (APS) Science and Emerging Scientist awards alongside multiple invited podiums and poster...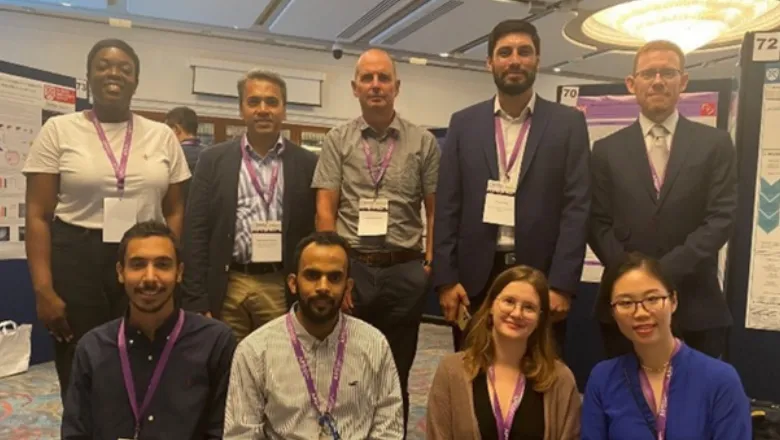 King's has joined the Fight the Fakes (FTF) campaign to raise awareness against the dangers of substandard and falsified medicines.
Features
The theme for International Women's Day 2023 is "DigitALL: Innovation and technology for gender equality." Its goal is to recognise and celebrate the women...
Dr Bahijja Raimi-Abraham is a Lecturer in Pharmaceutics in the School of Cancer & Pharmaceutical Sciences and founder of King's Fight the Fakes. We took 5...