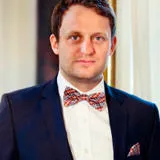 Dr Ben Lewis
Lecturer in German Language Education
Contact details
Biography
Dr Ben Lewis is Lecturer in German Language Education and Language Co-ordinator, providing maternity cover for Christine Schallmoser until March 2022. 
He specialises in German political thought between 1871 and 1945, with a particular interest in socialism. He has taught German language, grammar and history at the University of Sheffield, the University of Bangor and the Open University.
Dr Lewis studied German at Sheffield and Bonn and after graduating with a first-class honours degree from Sheffield worked for 6 years as a political organiser, journalist, and translator. He then embarked on an MA at the same university, which he completed with distinction in 2015.
His PhD research, under the supervision of Henk de Berg at the University of Sheffield, focused on the politics of the German intellectual Oswald Spengler (1880–1936) and will be published by Berghahn Books as Oswald Spengler and the Politics of Decline in early 2022.
He has translated numerous articles and books, such as Repressed, Remitted, Rejected: German Reparations Debts to Poland and Greece (Berghahn, 2021) and On the Road to Global Labour History (Brill, 2017). He is the coordinator of the Patreon research project Marxism Translated and is also a member of the Prokhorov Centre in Sheffield, a research forum with an integrated focus on the intellectual and cultural histories of both Central and Eastern Europe.
In total, he has edited and translated four volumes of texts by European socialist thinkers: Karl Kautsky on Democracy and Republicanism (Brill, 2019); Clara Zetkin: Letters and Writings (2015; with Mike Jones); Karl Kautsky on Colonialism (2013; with Mike Macnair); and Zinoviev and Martov: Head to Head in Halle (2011; with Lars T. Lih).
Complete list of articles, publications and translations: https://kcl.academia.edu/BLewis