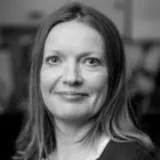 Caroline Norrie
Senior Research Fellow
Contact details
Biography
Caroline is a Senior Research Fellow at the NIHR Policy Research Unit in Health and Social Care Workforce. She has over fifteen years' experience of working in health and social care research. She has investigated a wide range of areas including care homes, gambling-related harms, nursing and social care workforce, adult safeguarding, inter-professional working and international professional migration.
She is principal investigator (PI) on an NIHR study which is developing a question for identifying individuals affected by gambling harms and piloting it in three LAs. Caroline has led on several studies about gambling harms including implications for vulnerable adults and migrants. (See portfolio of gambling studies.)
Caroline is currently PI on a study exploring the awareness and attractiveness of Occupational Health careers. She was co-investigator on an NIHR study exploring catering and cleaning staff working in care homes during COVID-19 - experiences and policy implications. She also recently contributed to a series of studies about social care Personal Assistants' work, including during the pandemic; and an international comparison of care home policies in response to COVID-19.
Caroline is also Deputy Lead of the Social Care Theme of the NIHR Applied Research Collaboration (ARC) in South London; Senior Fellow of the NIHR School for Social Care Research; Advisor (Social Care Lead) for NIHR, Research Design Service (RDS) London; HSCWRU PPI Advisory Group Lead; Convenor of the HSCWRU International seminar series; and Supervisor for MA Public Health dissertations.
Previously Caroline worked at St George's, University of London.
Caroline Norrie: ORCID iD | Research Profile at King's