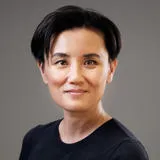 Cecilia Lo
Learning Technologist – Instructional Designer
Biography
Cecilia Lo has a B.S. in Biochemistry and an M.A. in Music from the University of Wisconsin-Madison. She is a PhD Candidate (All-But-Dissertation) in the Department of Music at the University of Chicago. She has taught introduction to music analysis and introduction to Western music to non-majors and TAed first- and second-year music theory courses for majors.
Prior to joining King's, Cecilia has 7 years of experience as an Instructional Designer with central IT organization in American higher education where she developed and led workshops on digital pedagogy. She also has over 6 years of consultation experience with the Chicago Center for Teaching, where she worked with graduate teachers on their teaching strategies, course and assignment design.
In her spare time, she enjoys early music and digital photography.